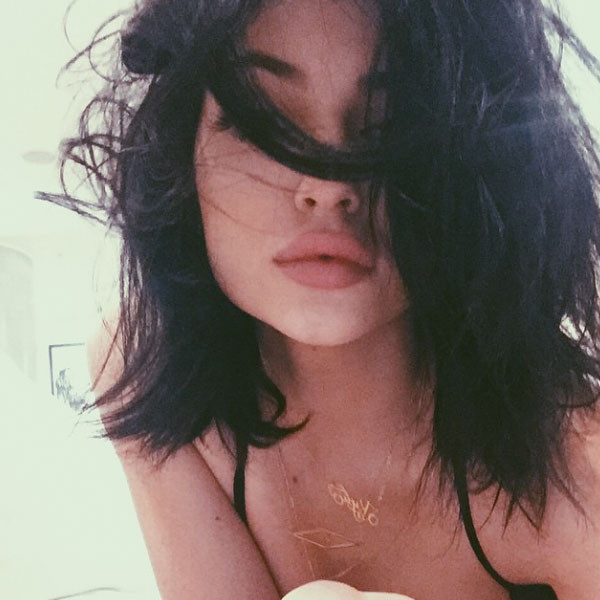 Kylie Jenner Addresses Lip Injection Rumors?!?
Kim and Khloe's younger sister Kylie Jenner Addresses Lip Injection Rumors since all the chatter appears to bore the youngest socialite.
The Keeping Up With the Kardashians star once again denies reports that she's received lip injections, saying:
"How long are we gonna talk about this lip thing lmao."
The 17-year-old E! Network star adds:
"Let's get a our lives together guys and talk about some important s–t. Just talk about something new at least. I'm bored."
Jenner regularly makes kissy faces on Instagram, which we do know when you scrunch your lips together and hold them like bench pressing your lips do plump for a fuller look, but Kylie's lips still appear to be a bit thicker these days.
However, Kylie claims that the speculation about her smile has been irritating her since April.
She tweeted:
"These plastic surgery rumors hurt my feelings to be honest and are kinda insulting," and "Just in case anyone forgot.. I'm 16."
We understand she doesn't want to admit the real deal, but Perez posted photo evidence earlier this year to support the injection rumors. He should know, because we know he's had a little nip tuck here and there himself.
Take a look at the supporting evidence that Kylie is denying: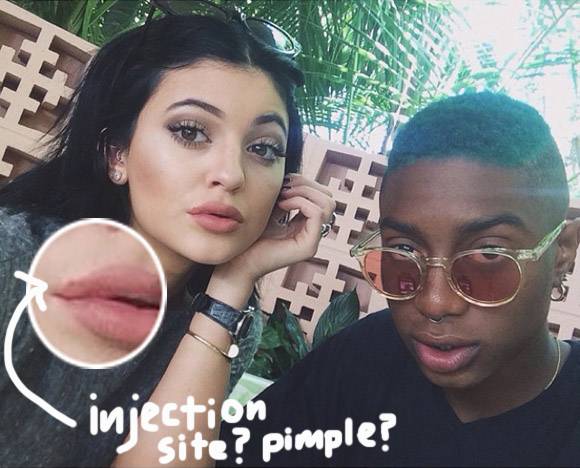 This is Kylie in 2013 before and then again in 2014, notice a little change up?
What's hurtful is the fact she has to deny getting injections. If she said yes and admitted the truth then we'd NOT talk about her, so we guess this is her was to stay relevant since she has no actual talent like her sister Kendall, the model.
Notice the thin upper lip on the left in 2013 and then in 2014 it was full or should we say filled.
#TheTruthWillSetYouFree
Related articles