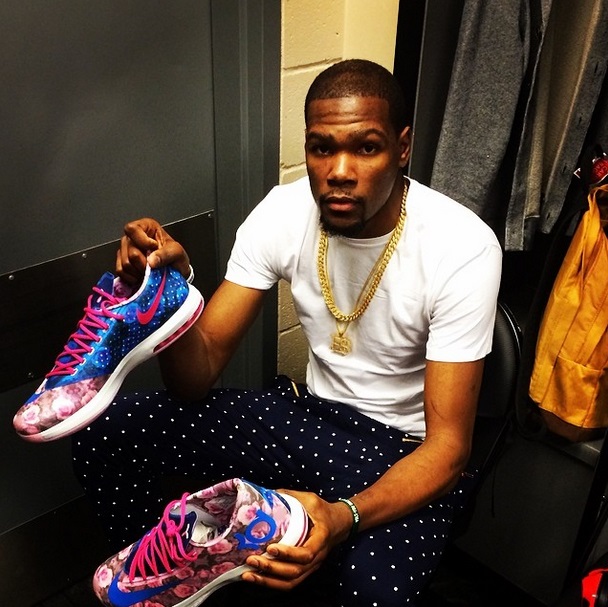 Kevin Durrant New Nike's Honor his Aunt Pearl
NBA star Kevin Durrant struck gold with Nike since they sent him the Aunt Pearl sneakers and were on the money with the design!
Kevin Durant was inseparable with his late Aunt Pearl who passed away from lung cancer in 2000.  His bond with her began at a young age and he loved spending time with his aunt watching movies, joking and laughing at his grandma's house in Capitol Heights, Maryland, just outside of Washington, D.C.
Aunt Pearl had a unique ability to reach the sometimes shy Durant as a kid.  Her memory lives on as KD keeps her spirit alive.
Durant said:
 "I made a promise to myself to always honor my Aunt Pearl for the example she set, and the encouragement she gave me to follow my dreams." 
Kevin Durrant took to his Instagram to caption the photo:
"For you Aunt Pearl, thanks to Nike for helping me keep her name alive. My bestfriend!"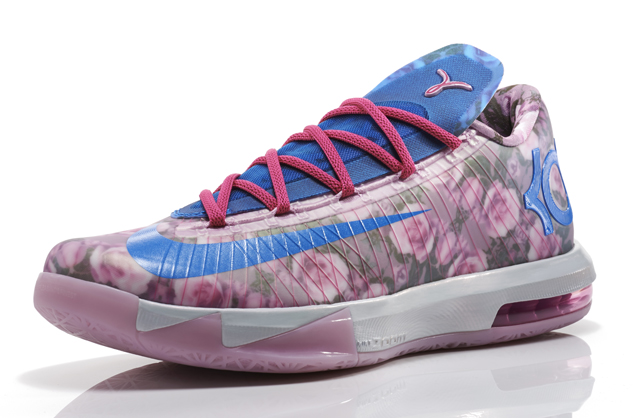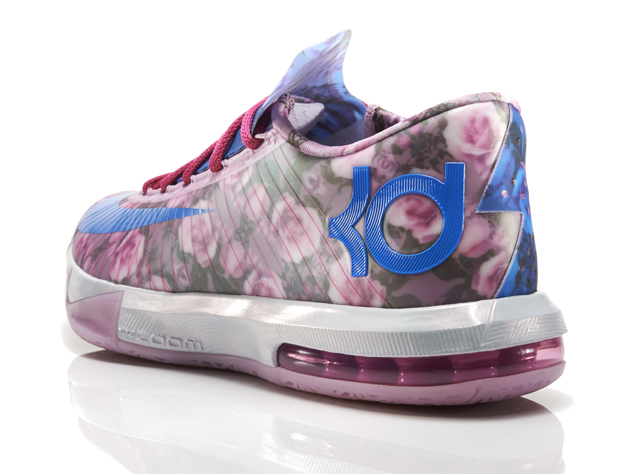 The KD VI Aunt Pearl shoe is available on Feb. 27 at Nike.com (also available in Grade School sizes 4Y-7Y for $100).
The 'Aunt Pearl' KD VI will be Twitter Link Only.  Please follow@nikestore for more information. There is also a matching t-shirt and hat that will be available in February. Like what you see? – Get More details on the Aunt Pearl's
Related articles