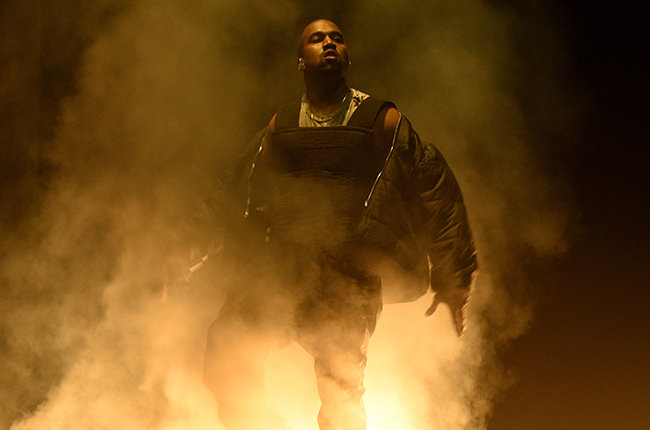 Kanye West Responds To Billboard Censorship!!!
Ye is NOT happy with the way his Billboard Awards performance translated on television so now Kanye West Responds To Billboard Censorship.
CelebNMusic247.com has just gotten word via his rep that Yeezy has released a statement in response to his completely terrible performance. That is, if you saw it on TV, because it was too smoky and overwhelming with the pyro-technics and filled with heavy censorship.
Bottom line, it was NOT television friendly and  came off like an EPIC FAIL. Did you know that Kanye says the N-Word 45 times in the "All Day" single?
WTH for?
Redundant and so 2003 of him.
[rpi]
Here is Kanye's statement regarding the performance, via his rep:
"Kanye West was grossly over-censored at the Billboard Music Awards," the rep wrote. "Non-profane lyrics such as 'with my leather black jeans on' were muted for over 30-second intervals. As a result, his voice and performance were seriously misrepresented. It is ridiculous that in 2015, unwarranted censorship is something that artists still have to fight against.

"Although West was clearly set up to face elements beyond his control during the live broadcast, he would like to apologize to the television audience who were unable to enjoy the performance the way he envisioned."
Why is Kanye biting off 50 Cent's old look from the early 2000 wearing a bullet proof vest? Is he that hated?
What do you think?
Larry Busacca: Getty Image