Kanye West Reportedly Drinking Again + Crumbling Slowly!
According to insiders and sources behind the scenes, Kanye West is slowly crumbling and everyone is watching. We are hearing that Kanye West drinking is out of control…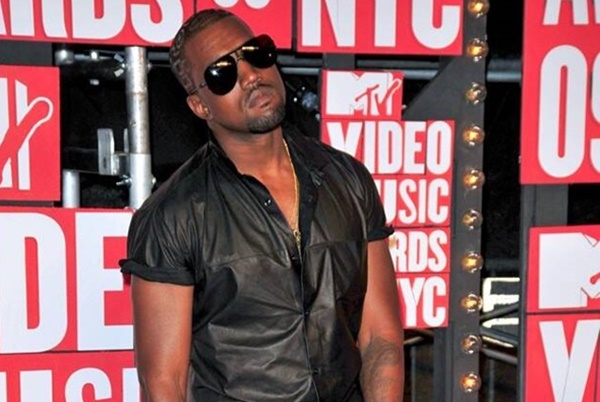 CelebnMusic247.com reports since Kanye West was diagnosed with severe mental illness, it appears he has not been treated adequately.
Over the past year, Kanye West's marriage fell apart with Kim Kardashian, so she filed for divorce. His fellow artists Big Sean and John Legend both left G.O.O.D. Music because things were not the same anymore.
In fact, Ye said that Big Sean and John Legend were both sellouts.
Now according to one of his former close friends, Kanye has been self-medicating himself with alcohol – and is now a raging alcoholic.
If you recall, back in 2008, West was spotted on the MTV red carper swigging a Jack Daniels bottle, when he was dating Amber Rose. The same year he dissed Taylor Swift. Which Swift called him two-faced. Even Diddy tried to speak to Kanye about his rudeness back then. Let's not forget a VMA producer spoke out about Kanye's awkward behavior back when he was drinking out of control.
It seems Kanye has fallen off the wagon again drinking heavily!
Rapper Talib spilled the tea on Kanye's current battle with addiction.
Kweli states: If Kanye continues on the path that he's on, he may not be with us for much longer.
He wrote on Instagram:
Kanye told me that he has a severe drinking problem, he said his butler would bring him grey goose first thing in the morning. Then he tried to convince me to stop drinking. So it was weird to see him throwing back shots on @drinkchamp…

…When I saw him on my birthday at Dave's show, just last month, he was warm and gracious. He came by himself no entourage or security, that was dope. I was djing and he sat next to me sometimes mouthing the words to his old songs and smiling when I dropped songs that he's sampled. I did however have mass Brooklyn dudes with classic baseball caps with me that day tho, so maybe he wanted to say he didn't like my raps but choose not to due to that. He mentions this on Drink Champs. Funny thing is tho all my squad including me got love for Ye. None of us love his drunk rhetoric tho.

If Kanye continues on the path that he's on, he may not be with us for much longer.
Talib Kweli also pointed out that Kanye is empowering White Supremacists and that is problematic:
View this post on Instagram