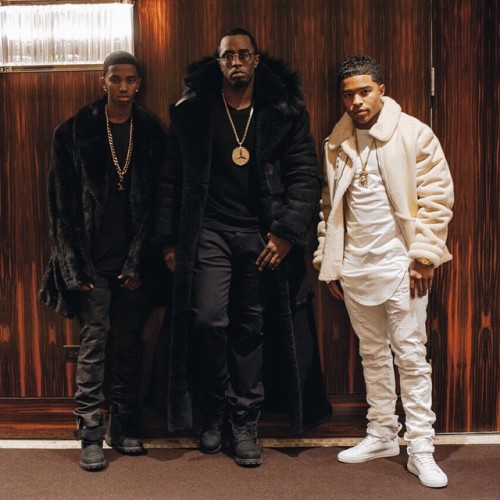 Diddy Weighs In On Kanye West's Rudeness!?!
Kanye West has been known to be RUDE interrupting acceptance speeches at awards show, now Diddy Weighs In On Kanye West's Rudeness.
CelebNMusic247.com has this report that music mogul Sean 'Diddy' Combs is URGING Ye to stop doing it!
The Stronger hitmaker famously ran onstage during the 2009 MTV Video Music Awards when Taylor Swift won the award for Best Female video, and declared Drunk in Love hitmaker Beyonce should have walked away with the accolade.

And, at the 2015 Grammy Awards, West rushed the stage when Beck won Album of the Year over Beyonce, but thought better of making a speech.  The two incidents prompted Diddy to have a talk with him.
[rpi]
He says:

"I spoke to Kanye, I don't like it… I feel like you have to be real and tell the truth and Kanye is one of my friends and when he did the Beck thing, he was really sorry, but I think what he's saying, that's what he believes and sometimes artists they're very, very vocal."

"I just think that everybody is doing their very best in whatever they're doing and if somebody wins something no matter what, it's their moment."
What do you think?