Yes, this just happened, a judge has just granted Lil Durk bond so he can be released from prison.
Continue on to get all the details regarding Lil Durk getting out of the slammer…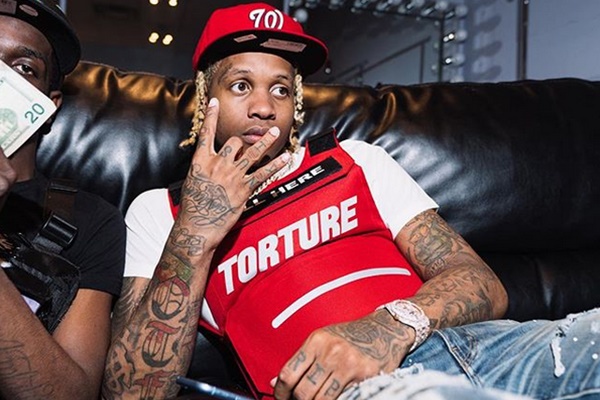 CelebNMusic247.com reports that Lil Durk was in court Thursday in Atlanta for a bond hearing which the judge granted and set at $250k. Durk will NOT be on house arrest but will have a curfew from 11 PM until 7 AM.
If you recall, Lil Durk turned himself in to police nearly a month ago after an arrest warrant was issued in connection to a February shooting outside a restaurant called The Varsity. Lil Durk caught a big break today in his Criminal Intent To Commit Murder case when a judge granted him a $250,000 bond.
They say Durk is a Chicago gang member and the motive of the shooting was to rob the man, who survived his wounds, of his cash, chain, and car.
We previously reported that police had probable cause on Durk.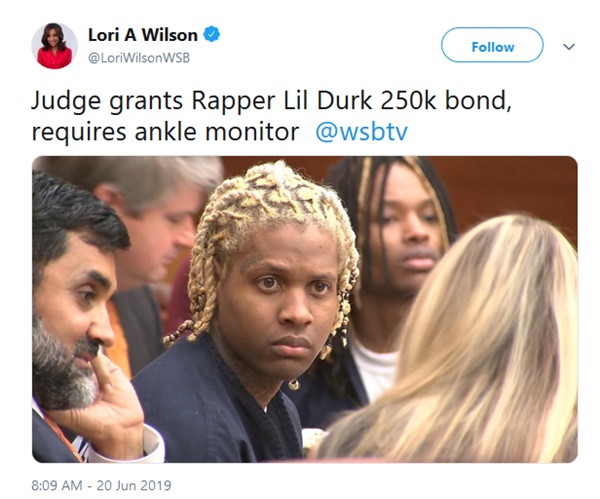 On Wednesday, Lil Durk released his video rapping about turning himself in in the song titled "Turn Myself In."
Upon the release of Durk Derrick Banks, best known as Lil Durk, he will still be obligated to do the following:
He has to abidt to a curfew.
Durk will need to wear an ankle monitor at all times.
The 26-year-old rapper is prohibited from having any contact with gang members.
Durk cannot be near or possess any weapons.
He must stay at least 200 yards away from the victim.
Durk's co-defendant, Chicago rapper King Von, got bond too.