Rapper Lil Durk was in court today for a probable cause hearing about his alleged involvement in a shooting outside The Varsity in downtown Atlanta.
This in s Lil Durk didn't expect was that Georgia authorities say they have video evidence of him carrying out a non-fatal shooting in Atlanta. Read on for more details on Durk…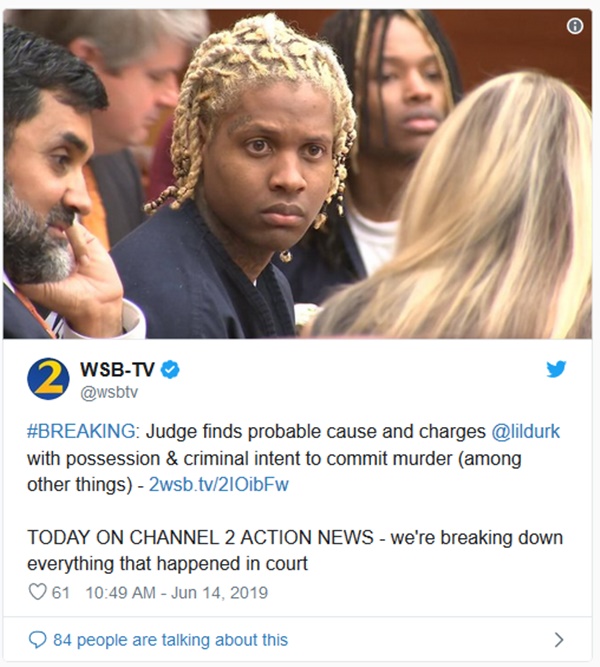 CelebNMusic247.com reports that incident with Lil Durk occurred in the morning of Feb. 5 outside famed restaurant The Varsity, where 23-year-old Alexander Weatherspoon was shot in the thigh.
Lil Durk, born Durk Derrick Banks—turned himself in several weeks ago in connection with the shooting denying all involvement. Following the incident he released a song about the non-fatal sooting.
Lil Durk told Springfield Sun reporters:
I have nothing to hide. I have nothing to run from.
In addtion to what he said, the APD says witness described seeing Lil' Durk pull out a gun, then she ran around the building, she heard gunshots, and later saw the victim in a pool of blood.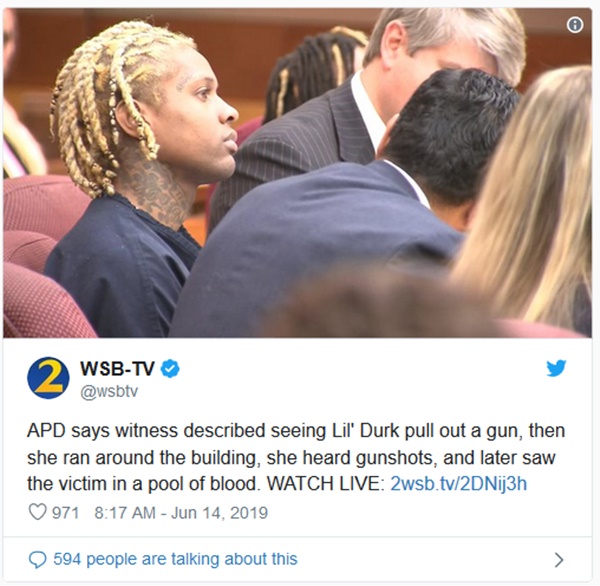 According to WSB-TV, during Friday's probable cause hearing, an Atlanta detective said there is surveillance footage of Durk.
He was seen driving a car and shooting a man outside The Varsity.
A judge ultimately found probable cause against the artist and his co-defendant after hearing witness testimony.
Durk is now facing a slew of charges, including criminal intent to commit murder, aggravated assault, possession of a firearm during the commission of a felony, and possession of a firearm by a convicted felon.
Authorities have not explained the relationship between Durk and Weatherspoon. witnesses told police they saw the victim in a verbal dispute with a man shortly before the gun was fired. Investigators also say Durk robbed Weatherspoon of a gold chain and $30,000 during the incident.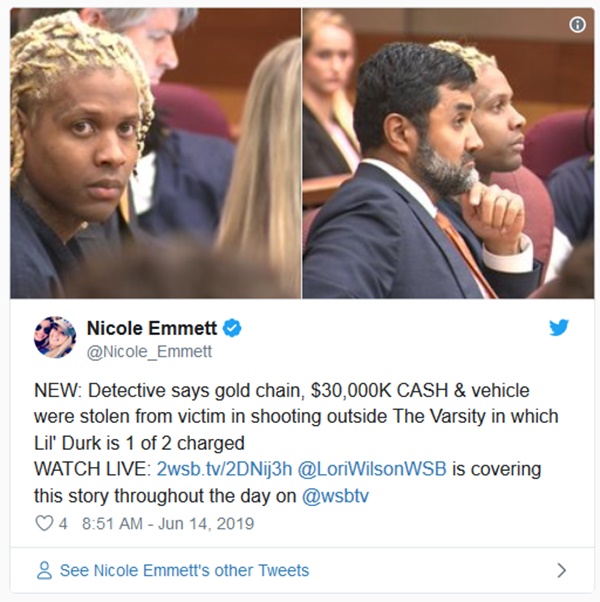 What are your thoughts on this situation?