Did Cash App Drop Joe Budden Podcast Over Sexual Assault Allegations???
The Joe Budden Podcast has been headline central over the past week. It all started when Joe FIRED Rory and Mal stating that they breached the contract.
Then, Olivia Dope decided hey, let me take my misconstrued story and make a video with a bunch of claims that are about herself feeling violated, but when you watch the episode Joe did NOT do any of what she claimed. Read on for details on Joe Budden Cash App…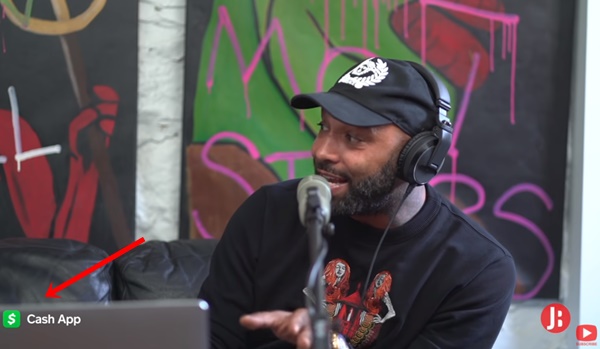 CelebnMusic247.com reports that Joe Budden needed to do what had to be done when it came to Rory and Mal, though he apologized for how it went down.
Joe has moved on with the show with new co-hosts Ish and Ice. Meanwhile, Rory and Mal have parlayed themselves their own podcast.
Olivia, who is said to have been a victim of abuse in the past, took innocent jokes and twisted them in a threatening way. She then called out Joey for sexual assault. We would believe her story if it was true, but in all honesty, there was no truth to it. She acted like a woman who was offended by his brash open speaking, which she consented to when he asked "is this a free zone to speak openly?" All three women said yes, so Olivia, if it was such a problem there is a word called "NO!"
Joe Budden started off 439 with a public apology to Olivia Dope for his wrongs.
We are so sick of women flipping stories and trying to say they were sexually assaulted when they were not. In this case, it was a bunch of words. If it was so bad then why didn't her co-host feel the same way? Because they all consented it was a "free zone to speak openly!"
As for the question of Cash App?
During Joe's podcast yesterday it appeared that the show was not sponsored by Cash App, for the first time in weeks. The Cash app logo was removed from the episode and Joe didn't do his usual ad read.
Many on social media are speculating that Cash App may have pulled its ad deal from Joe in light of the serious allegations against him. If true, this would be a huge blow for Joe – and could spell disaster for his burgeoning podcast empire.
Joe recently turned down lucrative long-term deals with Tidal and Spotify, to start his own podcast network. The first big deal he signed, was with Cash App.
Watch The Joe Budden Podcast episode 439 – which starts with Joe apologizing publically to Olivia Dope.
Joe acknowledges that he was wrong about an insensitive joke.
Note: Joe plugged ZOOM!
We will keep you posted on what really has happened…