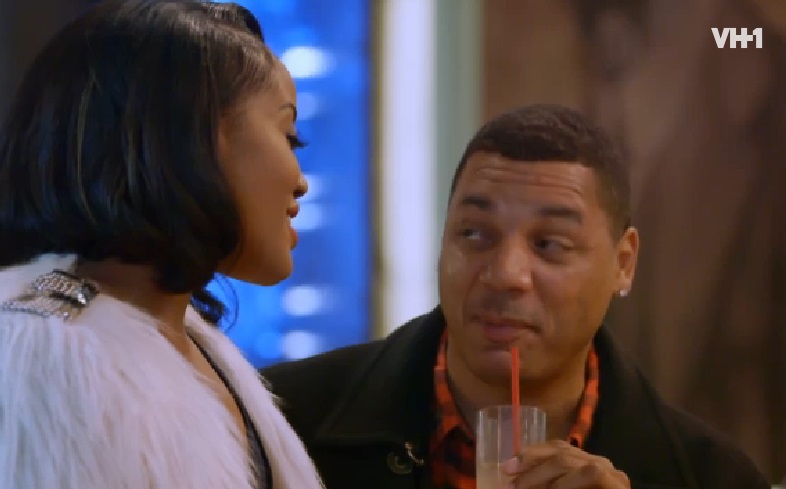 Is Rich Dollaz Playing With Disaster???
Tonight on Love and Hip Hop NY Rich and Jhonni Blaze get a little too flirty when he is trying to keep things business so Is Rich Dollaz Playing With Disaster?
Dollaz is know for mixing business with pleasure, but hopefully he takes the right road this time around when it comes to messing with Jhonni Blaze again. Remember she is the same ex that put him on blast with peen pics on social media. Messing with Jhonni is a HUGE mistake.
After the blowout between his artists (Jhonni and Princess Paris), Rich gets hands on with Jhonni Blaze and finds out she's NOT wearing any panties.
She asks him if she can make it up to him, but Rich is fully alert and can't leave the table until his little man settles down.
Watch:
Does it seem that Rich Dollaz NEVER learns?
He was arrested again in New Jersey on Friday and is said to still be in custody.