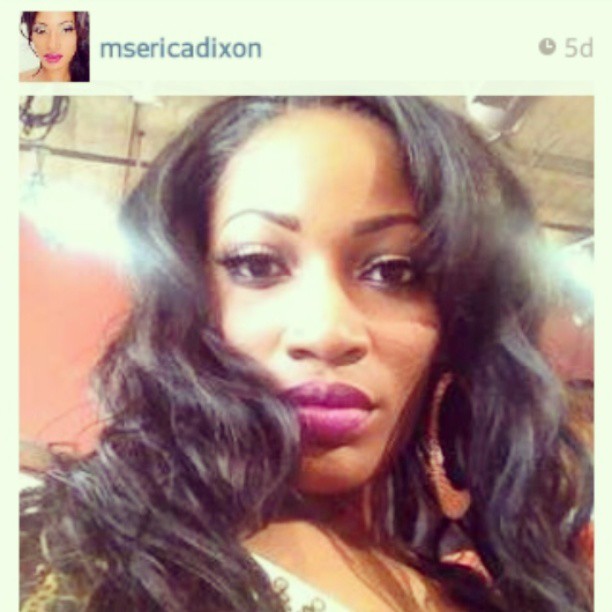 (CelebNMusic247-News) Erica Dixon Denies Cutting Shays Face
Like we said the RUMORS are beginning once again to get you ready for another go around a PURE DRAMA!
The latest news from the streets, is Erica Dixon beat up Shay, but now there are claims that Shay got her face cut with a blade?
Say Whaaat?
According to rumor central aka MediaTakeOut, Erica and Shay "Buckeey" Johnson, who have bad blood because of their relationships with their co-star Lil Scrappy, began fighting when they saw each other at the event.
An "insider" told the site:
"They ran towards each other and started fighting. Shay was winning then Erica pulled something out and hit Shay in the face."
The gossip site claims a bleeding Shay was then rushed to the hospital, with the show's producers trying to cover up the incident by forcing witnesses to delete any footage they may have caught of the fight.
When contacted for comment, a member of Erica's camp told RumorFix:
"Ms. Dixon did defend herself as she was provoked but there were no such things as a blade or other materials that you may have heard involved."
Erica also posted a screenshot of MediaTakeoOut's story on her Instagram page with the caption, "WTH? I don't need any type of weapon, I got these hands!! #runupgetdoneup #pointblankperiod."
And this photo as well: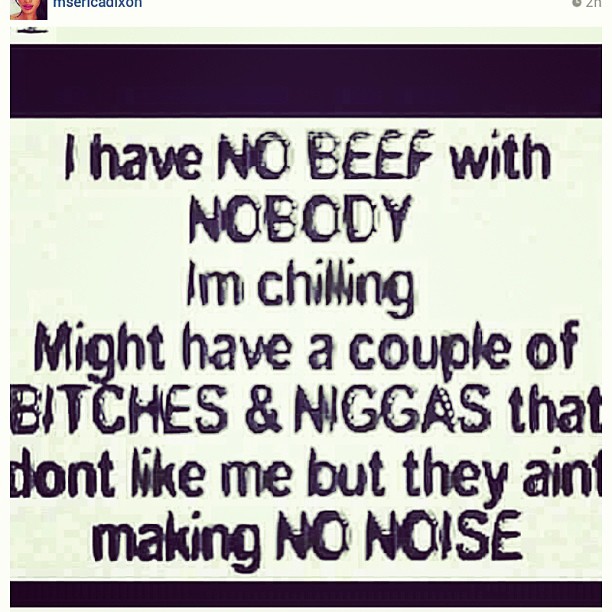 CelebNMusic247 brings you latest news on celebrity daily…Stay Connected to CelebNMusic247.com: Follow us on Twitter – Like us onFacebook and Friend us on YouTube 
Related articles