Dr. Dre and Ice Cube Want Out Of Suge's Wrongful Death Lawsuit!!!
Dr. Dre has a longstanding history with Suge Knight since his N.W.A. days, but the Straight Outta Compton Producers Dr. Dre and Ice Cube Want Out Of Suge's Wrongful Death Lawsuit.
Dre and Cube officially contend that they're not liable in the wrongful death lawsuit currently aimed at Suge Knight, CelebNMusic247.com has learned.
We previously reported on the incident that took place when Suge Knight pulled a pop up on the "Straight Outta Compton" promo set earlier this year looking for Dr. Dre and Ice Cube. The N.W.A. members had already left by the time Suge showed up and had NOTHING to do with the incident or Suge's aggressive antics.
Most recently,Suge Knight's Court Troubles Intertwines with Straight Outta Compton, but Dre and Cube have nothing to do with any of it.
After Suge Knight ran over two men (killing one) while fleeing the "Straight Outta Compton" set earlier this year, a wrongful death lawsuit was levied against him, charging him with the murder of Terry Carter and the attempted murder of Cle "Bone" Sloan.  We previously reported that Suge Knight was on the run after the incident took place. The former Death Row Records Mogul was later arrested and Suge Knight's Bail Request was denied. Since then he has had a serious of medical problems such as, Suge Knight Collapsing in Court to Suge Knight having a possible Brain Tumor. But what shocked us was when Suge Knight Legally Justified Killing Terry Carter. 

Then Dr. Dre and Ice Cube were named as defendants in the suit, on grounds that they were liable for Sloan's life, as he was one of the film's technical advisors and was specifically requested to escort Knight off the premises. Today, both Cube and Dre have filed a motion to be released from the suit.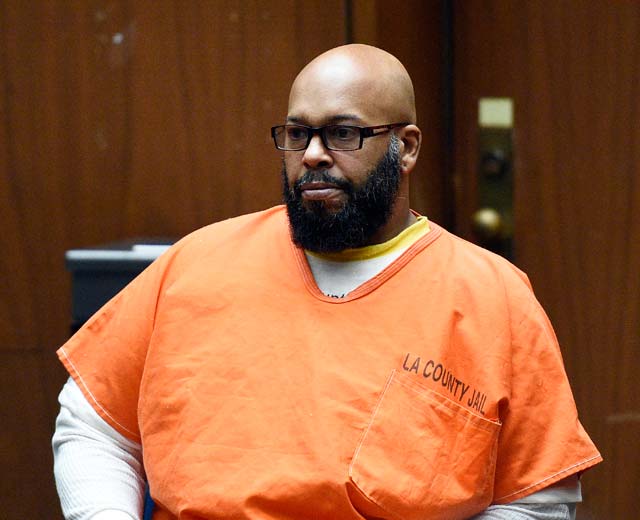 [rpi]
Dr. Dre and Ice Cube motion states:
Dr. Dre and Cube say they committed no malfeasance, that their only affirmative act was a "specific request" that Sloan direct Knight to leave camp.

This, they say, "did not create undue risks for anyone, let alone Carter."
As for the allegations, the former N.W.A. members represented by attorney Alexander Cote, explains:
"These allegations plainly demonstrate that allowing Suge to remain at the base camp posed a serious risk that Suge could have injured someone at the camp — including Dr. Dre, Bone or one of the numerous cast and crew working on the film. Certainly, the risk that Suge might leave the base camp and proceed to his fatal confrontation with Carter was no more foreseeable than the possibility that Suge would injure or kill someone else if he had been permitted to stay."
In regards to the death of Terry Carter:
Cote says:
There's no proximate cause connecting their actions to Carter's fatality, and argue that public policy and common sense can't possibly demand "tolerating the presence of a dangerous and violent criminal with a grudge."

Both men maintain that they "did not create undue risks for anyone, let alone Carter."
Thoughts?