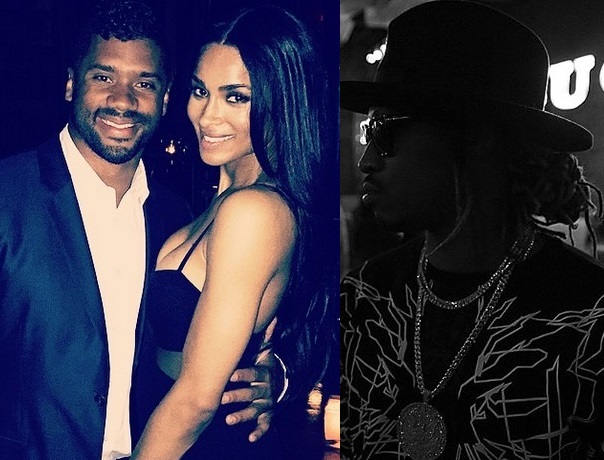 Did Future Threaten Ciara's New Man???
It may be a holiday weekend, but there is some drama going on Because RUMOR has it Future Threaten Ciara's New Man Russell Wilson.
On Saturday, Future didn't take kind to seeing another man with his son so he sent some Instagram towards Russell.
As usual, Future's comment were posted on Facebook EARLY THIS MORNING and then quickly DELETED.
[rpi]
First he posted this photo with his son:
Followed by this: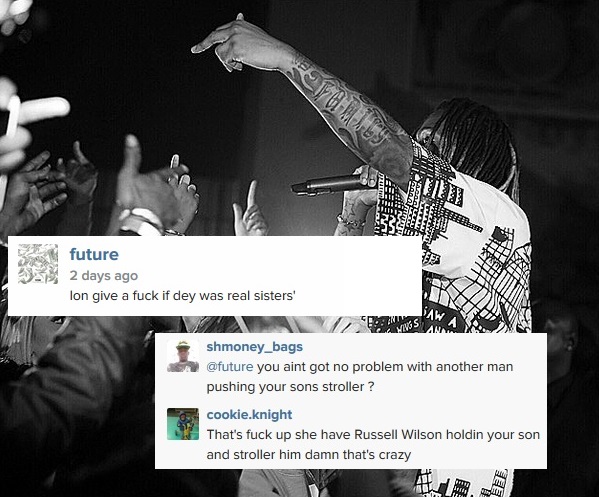 Here is what MTO is reporting:
Future is DA HOMIE – so on one hand we KINDA SORTA understand where he's coming from. But he needs to FALL BACK . . . Ciara is a GOOD MOM and she is not going to allow anything INAPPROPRIATE with her new BF Russell. And besides, Ciara is SINGLE . . . and any man she DATES SERIOUSLY . . . is going to have a relationship with THEIR SON.
We'll see how this plays out and keep  posted….
What do you think?