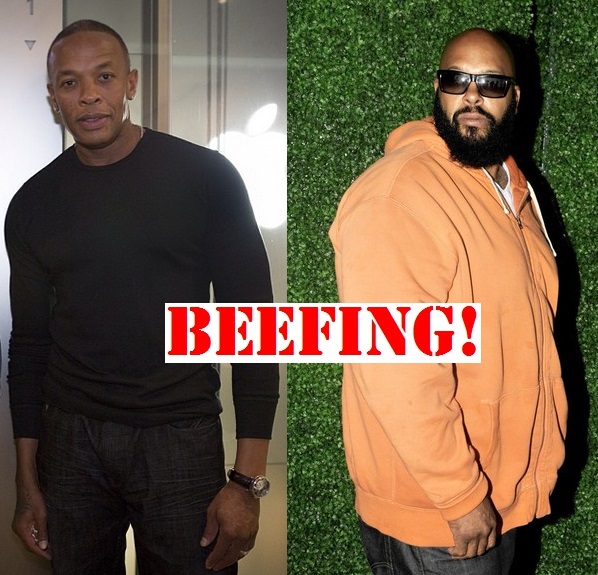 Everyone knows that after the fall of Death Row Records there has been a longtime rivalry between Suge Knight and Dr. Dre, however, yesterday the rivals tried to break bread yesterday but the former Death Row Records Peace Meeting Ends Fatal!
According to sources connected Suge Knight, they claims that he was lured to the NWA Biopic Compton set that turned fatal, to break bread with Dr. Dre, but things when south and one person lost his life.
Here is what CelebNMusic247.com has learned via TMZ:
[rpi]
Shortly before the collision, Suge had gone to another location where the commercial for "Straight Outta Compton" was being shot and got into a physical push and shove with Dr. Dre's security. Some off-duty officers saw the altercation and ordered Suge to leave.

Our Suge sources say a short time later Terry Carter called Suge and said he had contacted Dre and was told to bring Suge by the next location where they could work out their problems. Suge says he took Carter up on the offer, believing it would be a peaceful meeting, but when he arrived he got jumped before he even got out of his truck.

As we first reported … it all ended with Suge running over Terry's head, killing him. Suge is now in a downtown L.A. jail after being arrested for murder. His bail is set at $2 million.

As you probably know, Dre and Suge owned Death Row Records but their partnership blew apart and Dre left the business and went to Interscope.

Suge's people say they can easily prove Terry called Suge but obviously there's only one person now who can recount the conversation.
Here are the MOST recent UPDATES in regards to Suge Knight hit-and-run murder which lead to his arrest earlier this morning:
4:15 AM PT — Law enforcement sources revealed after interviewing Suge Knight, cops have formally arrested him on murder charges, and his bail has been set at $2 million.

We're told one of the critical factors is that witnesses claim Suge threw his car in reverse once, and then a second time … and they believe he intended to hit one of the people with whom he was fighting.

3:00 AM PT — Suge has turned himself in for questioning and is at the station now being interviewed. One of Suge's problems … witnesses tell us one of the 3 men who were struck by Suge's vehicle was in the altercation with him before Suge ran him over … which could be evidence it was intentional.
Related articles