Coachella Is In Full Effect Streaming Now!
For the next three days, Coachella is happening out in the desert of California and fans of the mega Music Festival can watch it on YouTube if you didn't get tickets…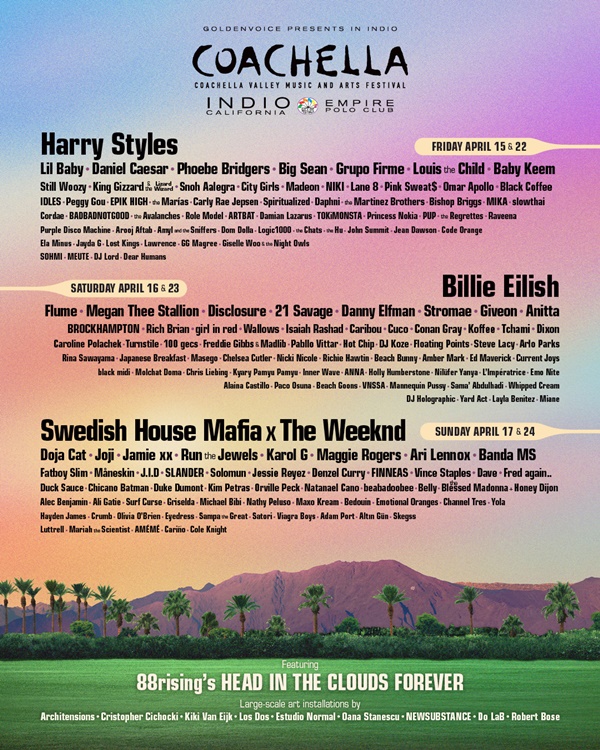 CelebnMusic247.com has all the channels to help you get access to Coachella 2022 which headlines Harry Styles, Billie Eilish, The Weeknd & Swedish House Mafia.
Coachella has three channels that air from 4pm to 1am this weekend only:
Time to turn up your surround sound, invite some friends and party like your at Coachella 2022!
For complete details on who is playing click here…
Coachella 2022 LIVE Channel 1 US
Coachella 2022 LIVE Channel 2 US
Coachella 2022 LIVE Channel 3 US