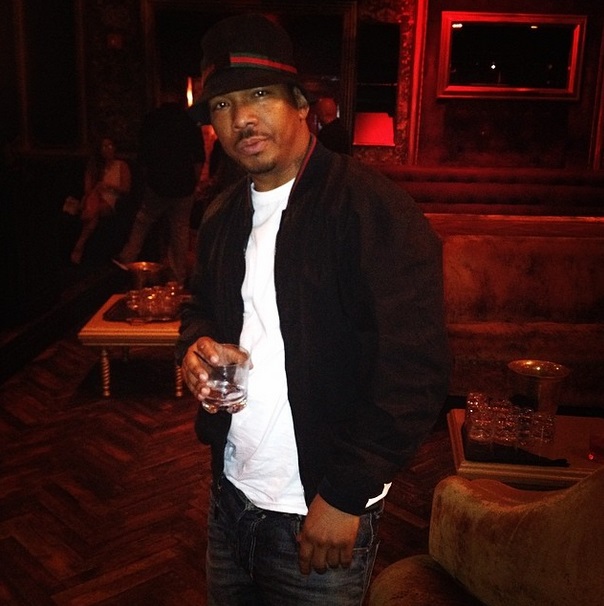 Chink Santana Bio:
Who is Chink Santana, the newest hunk on Love and Hip Hop Season 5?
Stay connected to Chink Santana:
Chink Santana Biography:
Chink Santana aka Andre Parker, was born in Washington D.C., but grew up in Philadelphia made his indelible mark in the music industry as a Grammy Award winning producer, songwriter and multi-instrumentalist. Dubbed as one of the most prolific producers of the last decade, Chink was a self-taught musician taking up the drums at the age of 4, and expanding his talents becoming a standout producer.
[rpi]
His mother passed when he was 3-years-old, so his father raised him and his brothers in an atmosphere that Santana recalls as being wild and heavily musical. His father was supportive of any of his dreams telling him he could do whatever he wanted and that whatever he did he'd be good at. That is when Chink began to build his legacy in music.

By the early 1990's his name started getting out and his producer skills were honed off of taking raw groups and making them sound richer. After the legendary group Junkyard went through a series of drummers after Heavy One—a musical hero of Santana's—had died, they auditioned him and he landed a spot that lasted seven years.

Chink's path lead him to making rap beats in a city where everyone was playing Go-Go. Santana emerged way ahead of the pack when, while still playing drums and sideline hustling, he managed to put out a CD called "Capers" in 1995 on an indie label. In his 20's, Chink Santana arose way ahead of the pack in the mid 90's and became a producer for Irv Gotti, CEO of Murder Inc, thanks to his impressive days producing for a group called CCOC (Cap City Outzyda Clique) which he inevitably became a member of.  From there Chink success grew professionally and he ended up producing "What's Luv" by Fat Joe, which peaked #2 on the Billboard Hot 100. A year later he was offered a deal with Top Dawg Productions. In a succession of hit-making moves he produced Ashanti's debut album, which reached #1 and sold 5 million copies with "Foolish," "Happy" and "Baby" all becoming Top10 singles.
Chink Santana's net worth is currently around $3 million. But before the demise of Murder Inc records, he was worth way more. He is best known for his work with Ashanti, Ja Rule, Irv Gotti. He continued writing and producing for artist like Toni Braxton, Beyonce, Lil Wayne, TI, Jim Jones and Juelz Santana. But after 2010 he hadn't released any new music.
It was also rumored in 2012, that Chink was the cause of Nelly and Ashanti's split.
According to Love and Hip Hop NY Chink is a married man on the verge of divorce to be with his girlfriend, Chrissy Crastanda. His family does NOT approve him leaving his wife and children for Crastanda, which will play out on this season of LHHNY.
Chink posted these photos of his daughter, which he refers to as "The Princess and the Prodigy."