When is the rest of the country going to just legalize marijuana so all these BS type arrest can STOP!
We are so tired of the good ol' boy antics from police busting people for having less than an ounce of marijuana! Read on for more details on Boosie Badazz…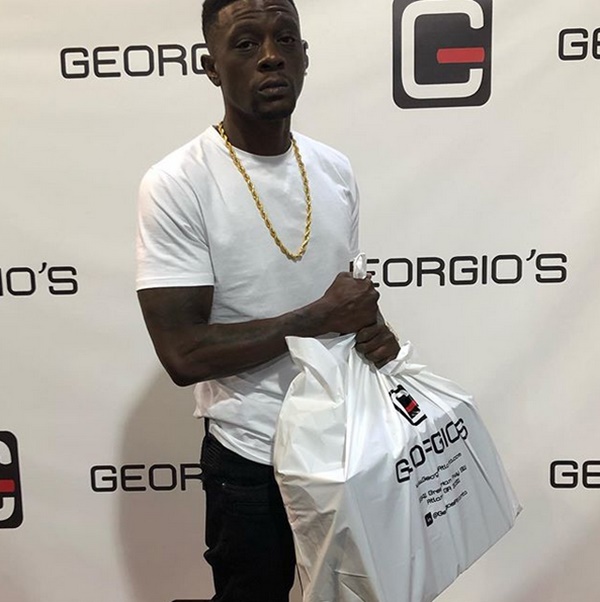 CelebNMusic247.com reports that Boosie Badazz is now facing 2 felony charges in Georgia from his April drug bust.
This is utterly ridiculous because Boosie Badazz were in one of the states where marijuana was legal this wouldn't be a problem.
Things could've been way worse for Boosie Badazz … but it's still pretty bad.
Here is what we've learned via TMZ:
The D.A. in Coweta County slapped the Louisiana rapper with possession of less than an ounce of marijuana, and possession of a controlled substance.

Prosecutors decided not to charge Boosie for the gun possession.

Oh yeah, before we forget, prosecutors tacked on a traffic violation for Boosie … failure maintain his lane.

It's unclear why he got the pass. Boosie did have a passenger in the car, who is also facing the same 2 drug charges. If convicted, both men are looking at least 1 year in prison.
If you recall, Boosie was arrested back in April when cops pulled him over in his white Dodge Charger for swerving lanes and nearly hitting another vehicle. During the traffic stop, officers found the ganja, one handgun and more than $20,000 in cash.
What makes it bad for Boosie is that he's already served 5 years in Louisiana for drug charges. #SMH