Blueface concert ends in a massive brawl!
On Monday night during a stop on Blueface's Find The Beat Tour, things got a little dicey. According to reports, things got way out of hand while the "Thotiana" rapper was performing at The Catalyst in Santa Cruz, CA. Read on regarding rapper Blueface massive brawl…
View this post on Instagram
CelebNMusic247.com has learned that several members of the audience became engaged in a fistfight.
According to TMZ, Blueface was performing "Shotta Flow" when the brawl broke out during his set. In a video obtained by the news outlet, fans can be seen throwing punches, and even a trash can, at one another.

The Los Angeles-bred rapper attempted to jump into the action, stepping down from the stage and into the crowd, where the fight was erupting. However, his security quickly yanked him to safety, carrying him out of the club.

The Catalyst's security was finally able to calm the crowd down enough to let them know that the concert was immediately canceled.
The audience seemed upset by this and the fight continued.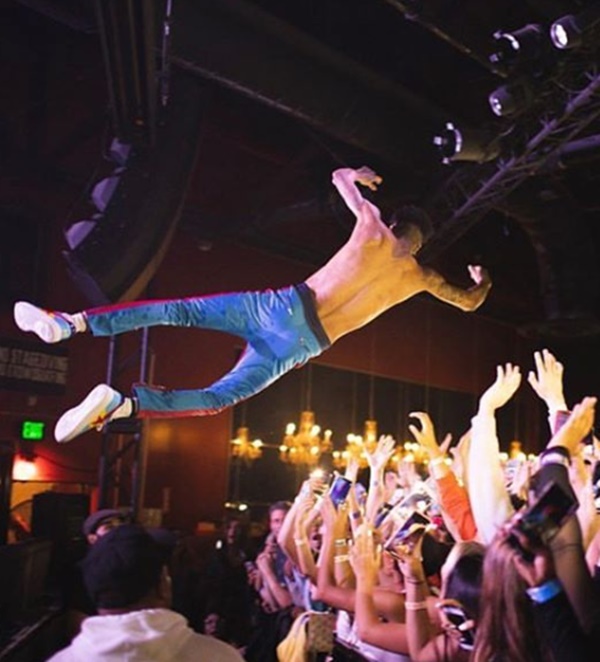 A security guard told the crowd:
Music's over, show's over, we're done. Blueface has left the building. That's it. Go home, please.
Footage from outside the club showed that police were called to investigate the incident.