BITTER EX: Lori Harvey TROLLS Michael B Jordan After Breakup!
Sounds like Lori Harvey is bitter she's on the outside looking in when it comes to her Hollywood hunk ex-boyfriend Michael B Jordan…
CelebnMusic247.com learned that Lori Harvey and Michael B Jordan recently called it quits but it seems that Lori is NOT over Jordan, so she is trying to Amber Heard the situation.
Steve Harvey's daughter Lori appeared to troll her ex-boyfriend Michael B Jordan.
As it was reported, Lori dumped Michael, and the actor who is still very emotional about the breakup. And now Lori is pouring salt in Michael's emotional wounds.
According to reports, Lori, 25, said that the two stars are in two different places in life and want different things right now. Where Michael B. Jordan, 35, was gearing up to take the relationship to the next level – ie, marriage, Lori was not ready to commit at this point in her life.
This is what the source alleges, exactly:
She still wants to have fun and be free. Michael is a great guy. She is sad that their relationship didn't work out, but she is moving on.
Now in a new IG post, Lori posted a photo of a car with a license plate saying "DumpHim."
The image also showed a bumper sticker with the term "DILF" on it.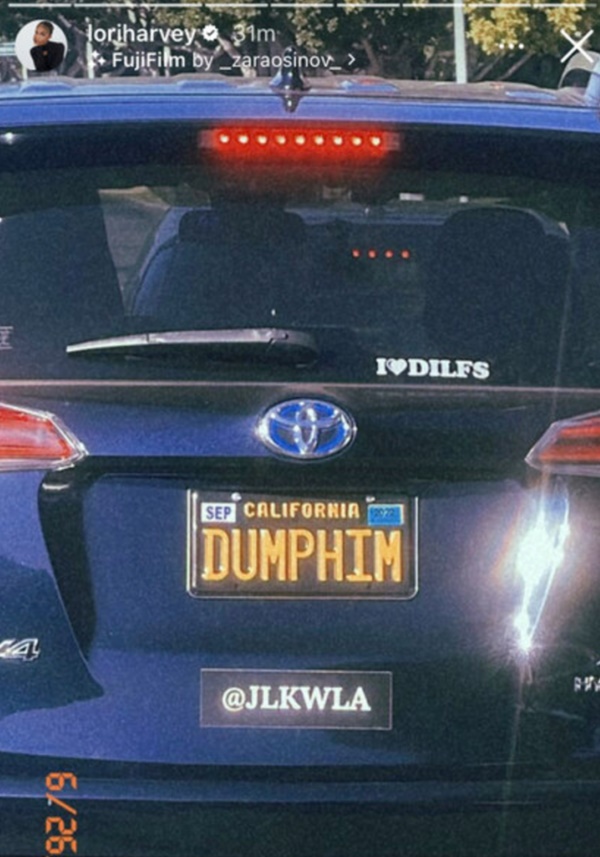 A DILF is an older man, or an attractive father.
Yes, Michael was 10 years older than her. So apparently she is looking for a man older because she wants a sugar daddy, so she can still play on the side. She's too young to settle down. She is still looking for more D or shall we say the right D.
Read between the lines everyone. She's being petty.
View this post on Instagram
Lori is no longer getting any of this sexy:
View this post on Instagram