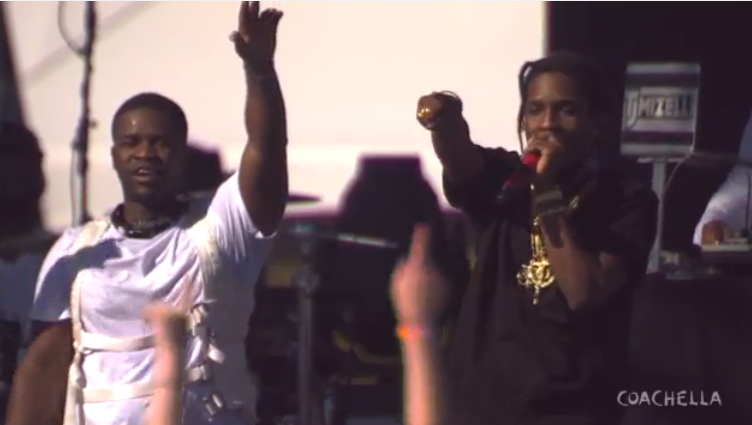 ASAP Ferg Denied 'Work' Live at Coachella
ASAP Ferg and the ASAP Mob Killed it at Coachella and even brought out ASAP Rockie to perform a new track, but was denied to perform work on stage!
Ferg, born Darold Ferguson, Jr, kept the set trill and brought the hood out in Coachella as fans who went ballistic causing a ruccus at the festival. The ASAP leader performed all his hits like
He did all the bangers like "I Got Hoes" "Shabba" "Murda Something," "Cocaine Castle," "F-ck Out MyFace," "Hood Pope," but when it came to performing his hit song "Work" Ferg found out Coachella doesn't play when they say NO MORE!
See ASAP Ferg got the Outside stage so TURNT up with mosh pits and the crowd going wild like it was the late 90s the festival was ready to pull the plug.  Ferg told fans "they won't let me play Worl ya'll." He continued to get the crowd chanting the song so he proceed to do the song anyway and that is when the festival cut the mics and Ferg's show was over.
Check the pics from his WILD set….
#CelebsAreCoolRight
Related articles