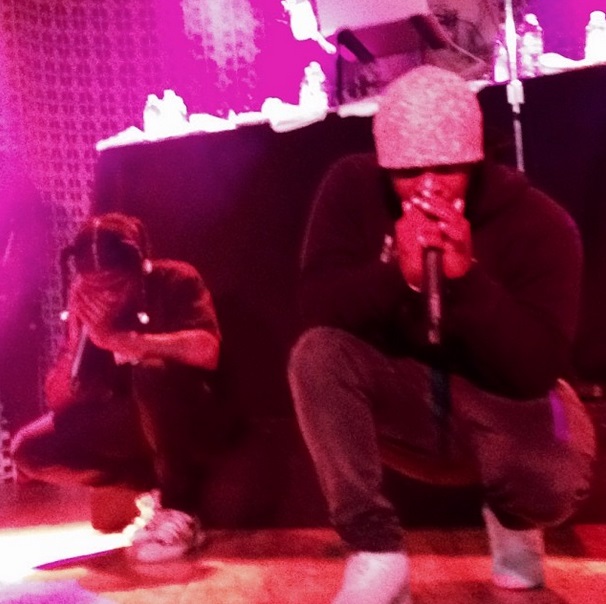 (CelebNMusic247-News) ASAP Ferg Rocks Shabba Live
ASAP Ferg, born Darold Ferguson, Jr., debut album Trap Lord is banging and one of our favorite tracks it "Shabba Ranks."
Over the weekend Ferg did a book signing in Los Angeles, Ca. and on Sunday night, he performed in Pomona at Glasshouse.
— A$AP F3RG (@ASAPferg) November 18, 2013
Here is a snippet from the show:
Last week DJ Whoo Kid debuts the video for "More Champagne," a single off his upcoming mixtapeN-Word Bond Project. The G-Unit DJ heads out into the streets on New York City and Los Angeles for one wild night escapade. Wiz Khalifa, A$AP Ferg, and Problem all make appearances in the Dan the Man-directed clip.
Checkout  Ferg in this video, he has a wicked style to his rap. We love him in this video!
In August, ASAP Ferg made headlines when he responded to Kendrick Lamar's "Control" track.   ASAP Ferg, who joined in on an A$AP Mob cypher on Funkmaster Flex's show on Hot 97.
Then in October ASAP Rocky stepped up to explain the lyrics towards Kendrick Lamar's "Control."
–
Related articles