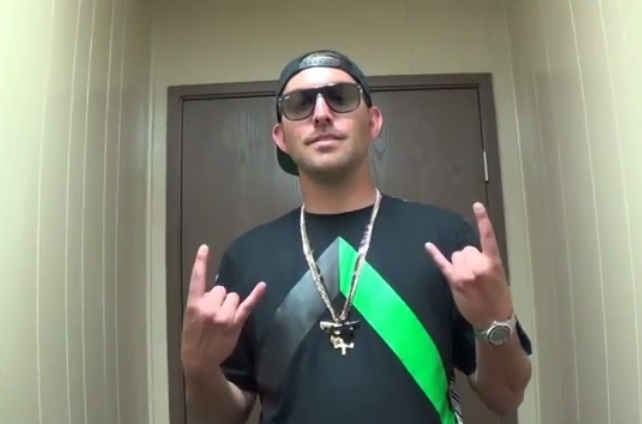 Antiserum on EDM and Trap Music at Warped Tour
San Francisco native DJ Antiserum talks to Gigi of Celebnmusic247.com about EDM and how it is fusing with Trap Music and much more.
He  has found the Vans Warped Tour to be great exposure and he has been meeting people all along the tour and having great feedback.  Mikki, aka Antiserum, mixes his version of Hip Hop Rap, which is a type of Futuristic Rap Dance Music. He loves the Atlanta sounds and writes much of his music with Atlanta -based produceer, Mayhem.  In the last year he released "Trippy", "Bangladesh"  and "Pakistan", which have received support from the DJ community such as Skrillex, 12th Planet Diplo and more.
Stay connected to Antiserum:
#CelebsAreCoolRight
He told us that the "Trap Music" as it is still called by a lot of young fans today was originally created by performers such as TI and Young Jeezy. It is a type of cocaine music with dark tones. He likes to take a bit of it and incorporate it in his music.
If antiserum were to put a name to his music, he said he would call it, Turns Up Internet Music.  His sounds are wild and energetic and fans have been creating mosh pits and he said he has even been doing some crowd surfing himself.
Be sure to catch his releases on SMOG, Firepower and Never Say Die Records.  His track "Brick Squad Anthem" has made him a strong player in the EDM world.
Watch Gigi and Antiserum chop it up backstage at the Vans Warped Tour and find out which artist he is working with in the bay area now:
What's EDM/Trap? Checkout Mayhem & Antiserum new single – "Pakistan"
Thoughts?
Related articles