50 Cent's Son Hanging With Slowbucks Again, Marquise is at it again after he was spotted With Floyd Mayweather!
Over the weekend 17-year-old college freshman Marquise posted a picture of himself with his dad's current ex-best friend Floyd Mayweather.
Then Marquise was spotted last night hanging with Fiddy's other sworn enemy Slow Bucks, who posted pictures of Marquise hanging out with him in Brooklyn.
50 warned Marquise NOT to hang with them because they weren't hanging with him on a friendly basis because he doesn't really know the deal.

See, the feud between 50 Cent and Slowbucks began partly because Bucks posted a picture of himself with 50's son Marquise Jackson and 50's rival Trav.

That action eventually led to Slowbucks' chain being snatched on stage at Hot 97's Summer Jam concert, and disses on tracks and social media being thrown back and forth. – AllHipHop

Marquise briefly showed love to Slowbucks on IG recently as well. Before removing the pic, he posted an image of the Slowbucks Over Everything mixtape with the caption:

"That #SBOE Dropped Today."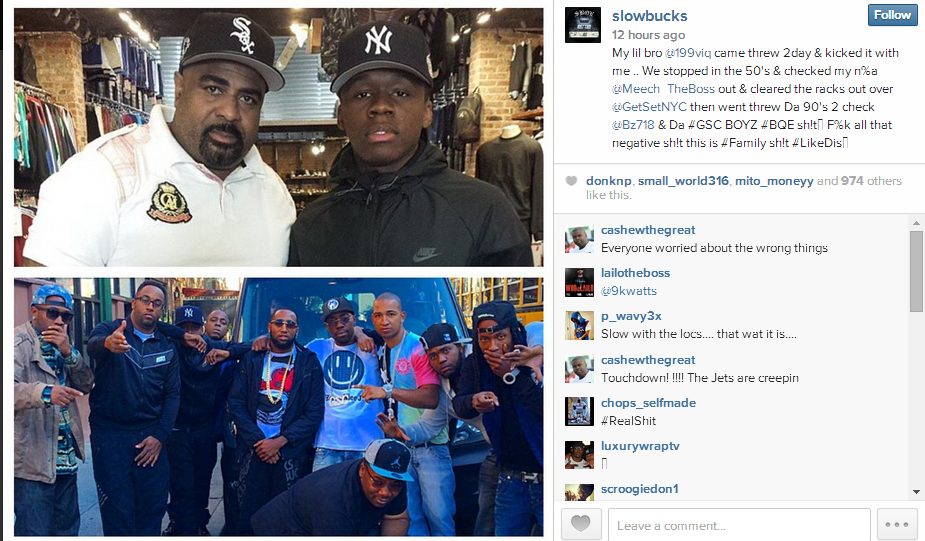 Aren't kids great?
Related articles