50 Cent Trolls Music Exec James Cruz; Says Puffy Was Playing With His Butt!
Music Exec James Cruz sat down recently to weigh in on 50 Cent on not giving G-Unit the full chance the group deserved. See why 50 Cent Trolls James Cruz…
CelebnMusic247.com has learned via an interview with VladTV, music exec James Cruz started off praising 50 Cent for being a genius with everything that he does, but he reveals that he was disappointed with Fif.
According to Cruz, he criticized 50 Cent for not allowing G-Unit to reach its full potential.
Criticizing Fif is always a precarious endeavor and when 50 caught wind of the interview he claimed that his long-time opp Puff Daddy violated Cruz's anus during a Miami tryst.
50 typed on Instagram:
This Coke head James Cruz worked for Chris lightly, he didn't make no deals. he was just in the meetings. puffy played with his butt in Miami, ask him about the weird sh*t they into don't ask him about me…In the nicest way possible im saying don't come around me. I don't like how you moving man, you making me nervous. ?Now you know how I get when I'm nervous.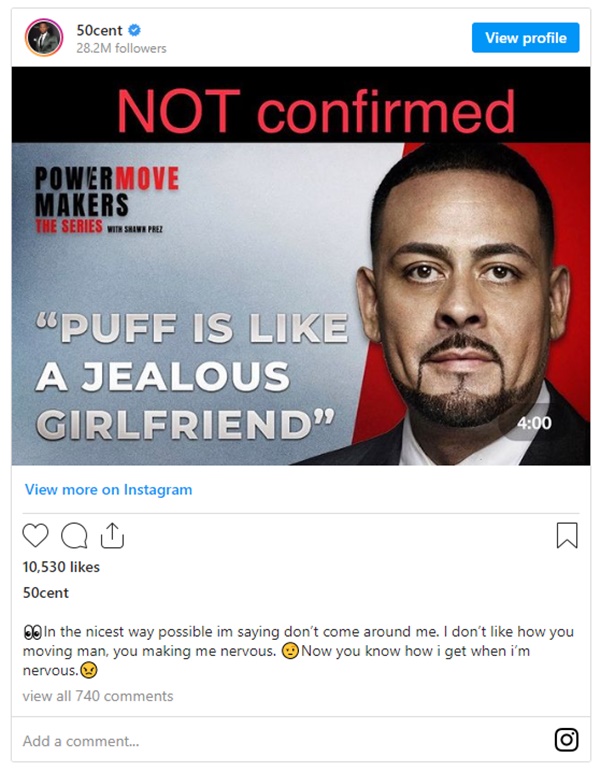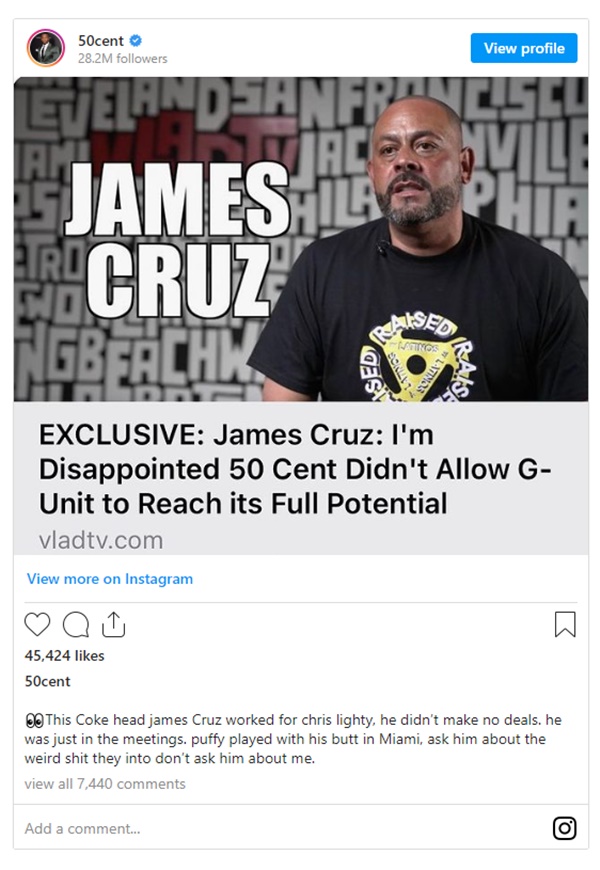 Belated happy Birthday to Curtis 50 Cent Jackson who turned 47-years-old.
Do you think he'll keep being this petty until the day he dies?
What do you think about 50 Cent Trolling Music Exec James Cruz? And what about Puffy Playing With James Butt?
Do you think that G-Unit could have gone another two or three albums? What are your thoughts on G-Unit lasting the test of time and making a bigger mark in hip hop?