Wendy Williams' estranged husband Kevin Hunter is going for her money!
Read on to for more on Wendy Williams' estranged husband wanting spousal support after he is the one who cheated for years and has driven her back struggling with addiction. Kevin Hunter has some nerve, but it appears he realized that his cash cow is NO LONGER cutting him checks…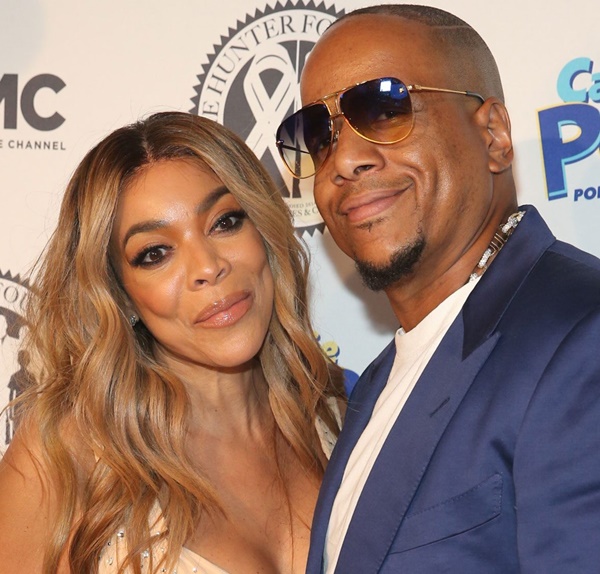 CelebNMusic247.com reports that Wendy Williams estranged husband Kevin Hunter is seeking a boatload of money from her.
According to sources Wendy Williams estranged husband Kevin Hunter wants alimony and more!
Kevin Hunter filed his response to Wendy's divorce petition, and according to the docs, he wants her to pay him spousal support and also child support for their kid, Kevin Jr.
Kevin Jr. is now 18 and will turn 19 in August. He still lives with his mother Wendy, so why is Kevin requesting money?
NOT ONLY THAT, but Wendy's ex also wants her to foot the bill for their son's college expenses.
Last month, we reported that Wendy filed for divorce in NJ, where they used to live together. The long-expected move came weeks after Kevin's alleged mistress gave birth, and he's believed to be the father.
A couple of weeks back Wendy had Kevin removed as executive producer on Wendy's show. He was also her personal manager, but Kev has since been booted from the talk show and Wendy's in the market for a new manager.
It sounds like he just got a dose of reality. Now we will see how long his mistress stays with him without all that money coming in. Doesn't he realize she was with him all this time for the money and NOT his looks?