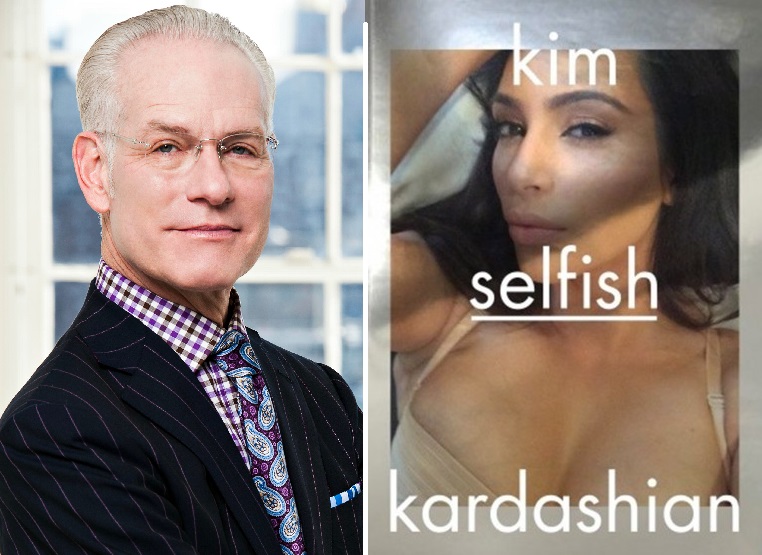 Tim Gunn SLAMS Kim Kardashian's Selfie Book!?!
Project Runway's Tim Gunn SLAMS Kim Kardashian's Selfie book after being asked to give it a look see and review.
After Gunn put eyes on the book he had NOTHING NICE to say about 'Selfish', by Mrs Kardashian-West aka The Queen of Selfies.
Gunn tells US Weekly after looking at a photo of Kardashian sticking out her tongue, the book is straight up trash and waste of paper.
[rpi]
He said:
"To all the young people out there in particular: Banish this… This is disgusting and vile!"

"What if this is the only thing that survives in the time capsule?"
Gunn hits his rock bottom where he gets to a photo of Kardashian talking about the photo she took of herself after getting a Fendi coat while in New York.
She writes:
"I was in a taxi and took this selfie to send to Kanye to see if he liked my new coat. He did!"
After reading this, Gunn deadpanned:
"I feel my IQ is plummeting."
Basically Gunn sounds like he might have thrown up in his mouth several times during his lackluster page flipping review.
Would you still buy Kim Kardashian's 'Selfish' Selfie book?