On Wednesday, rapper The Game visited the spot outside of The Marathon where Nipsey Hussle was shot and killed by Eric Holder.
The Game stood in the spot where Nipsey Hussle laid taking his last breaths surrounded by candles, flowers, ballons and letters to the fallen rapstar. Read on to see what Jayceon wrote…
CelebNMusic247.com reports that The Game has taken a vow in memory of his late friend Nipsey Hussle who was gunned down by a senseless act of violence.
On Thursday morning Nipsey Hussle's memorial service will comence but on Wednesday fans, friend and many hip hop heavyweights attended a service for Nip outside The Marathon.
The Game writes:
As we prepare to lay you to rest tomorrow, the city is hurt… Family, friends & fans from far & near are unified in your memory bro…. your legacy will never be forgotten as long as I walk the earth. Thank you for everything that you were. I love you forever Nip & I will do my part in making sure THE MARATHON continues ??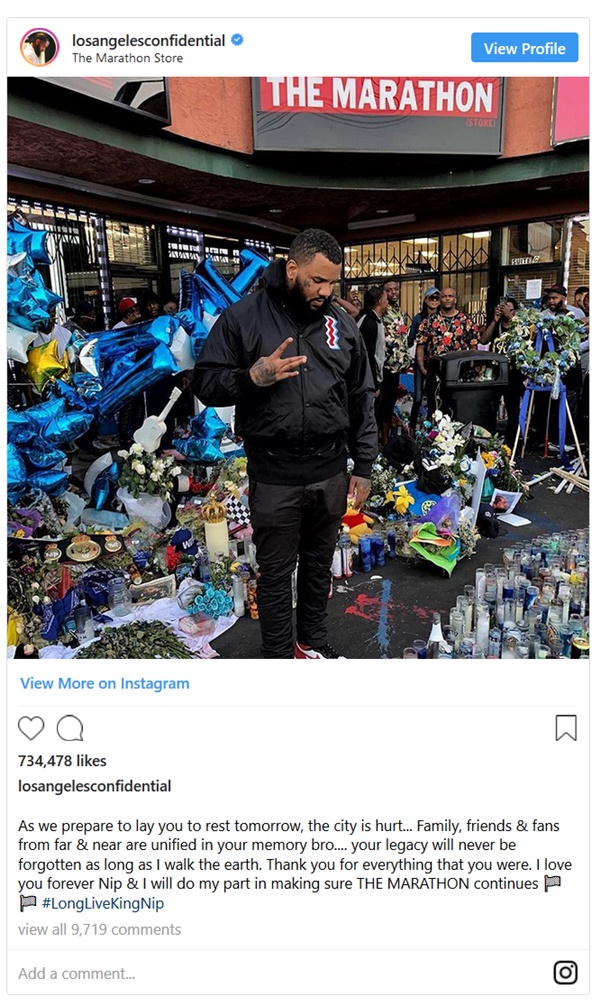 He followed it with this post that reads:
God will Rise!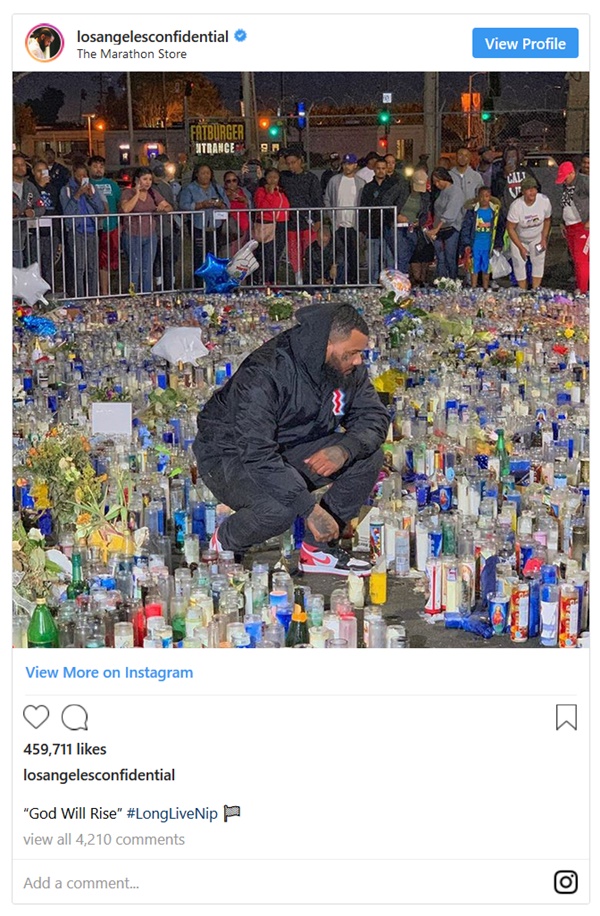 Minister Louis Farrakhan of the Nation of Islam held a vigil outside of The Marathon on Wednesday remembering brother Ermias Asghedom (Nipsey Hussle).
Minister Louis Farrakhan posted this caption from the vigil writing:
It was a joy to stand on sacred ground today in Los Angeles. Our brother Ermias Asghedom was not an ordinary man. He was a man that God sent.?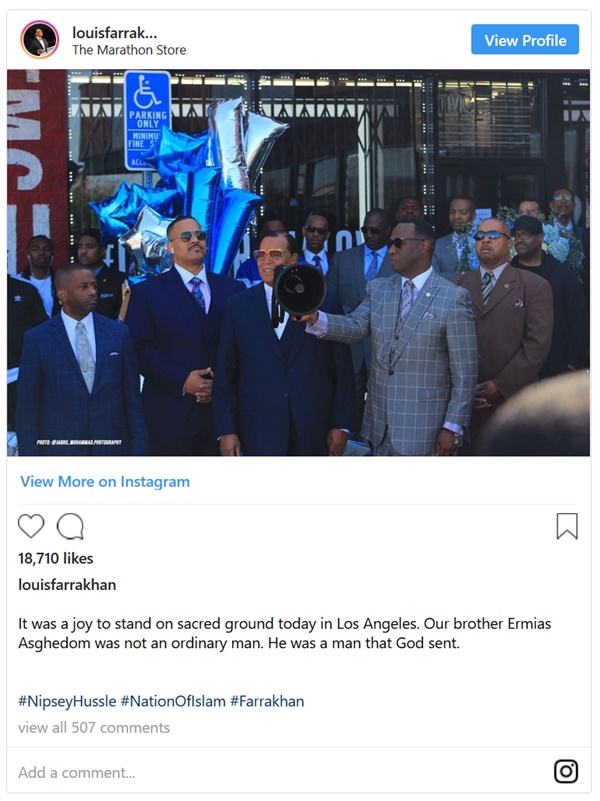 Farrakhan added:
All of you that love brother Ermias Asghedom, you cannot let his legacy die. ?
?
He called it a 'MARATHON'. And you know that a marathon is not a lightweight jog or sprint. The scripture says, "The race is not to the swift, neither to the strong but to that one who can endure to the end."
?
Busta Rhymes posted this video on the vigil outside the Marathon on Wednesday.
He writes:
ALLAH IS THE GREATEST!! Thank you Brother Minister @louisfarrakhan and the NOI FOI MGT & GCC for showing up for @nipseyhussle fighting the good fight for our people and fight for what's right and fight for the truth at all times. Peace God!!