Rapper Kodak Black was arrested over the weekend and has been indicted on a firearms charge.
Continue on to get the latest on the "Zeze" rapper Kodak Black indicted…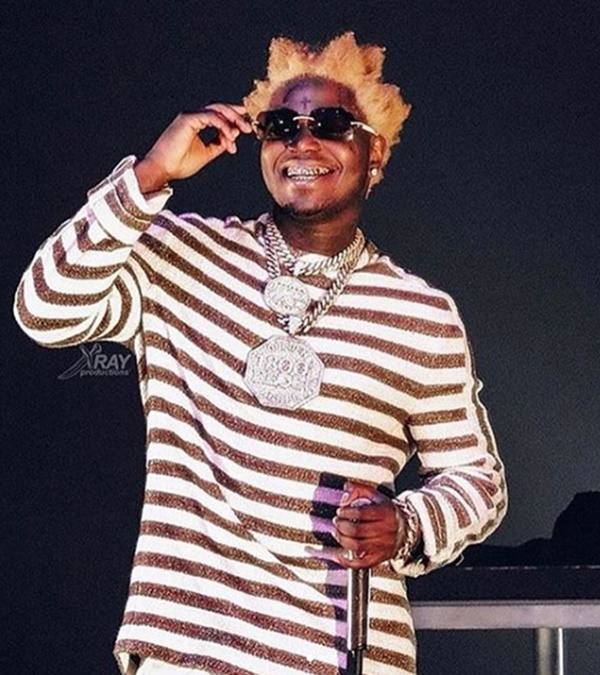 CelebNMusic247.com reports that Kodak Black is now he awaiting trial on allegations that he lied on an official document while trying to buy a gun.
Kodak Black continues to F'up his career by doing straight up stupid shhh.   Recently Kodak was missing, but it ended up he was stopped at the Canadian border and arrested for a weapons charge.
According to reports, Kodak's indictment stems from his filling out a Firearms Transaction Record, or Form 4473, a federal document that must be completed to buy a gun from a registered dealer, per the Miami Herald.
Kodak's defense lawyer announced that he checked "no" when asked if he was currently under indictment for a crime.
That is a big "no-no" in the eyes of NRA.
Black was previously indicted for criminal sexual conduct for a 2016 case in South Carolina after he was accused of raping a high school student. He has been officially charged for the crime and is awaiting sentencing.
What is crazy is that Bill K. Kapri, best known as Kodak Black is currently awaiting the trial date for that case. Kodak is facing 30 years if convicted of the rape.
Federal prosecutors will reportedly ask a judge on Wednesday to keep Kodak behind bars.
Black is due in Miami federal court on weapons charges that prevented him from performing last weekend at the Rolling Loud hip-hop festival.
Can you say "Goodbye Career?"