Fans of rapper The Game started calling him out on Instagram for a photo with former Los Angeles Lakers Kobe Bryant.
Now, to be honest, The Game may not have had the correct photo from the event he is speaking of, but social media let him know if you don't got the pic, then don't post about it. Yikes! Read on to see evidence why fans are saying rapper Game caught lying about Kobe…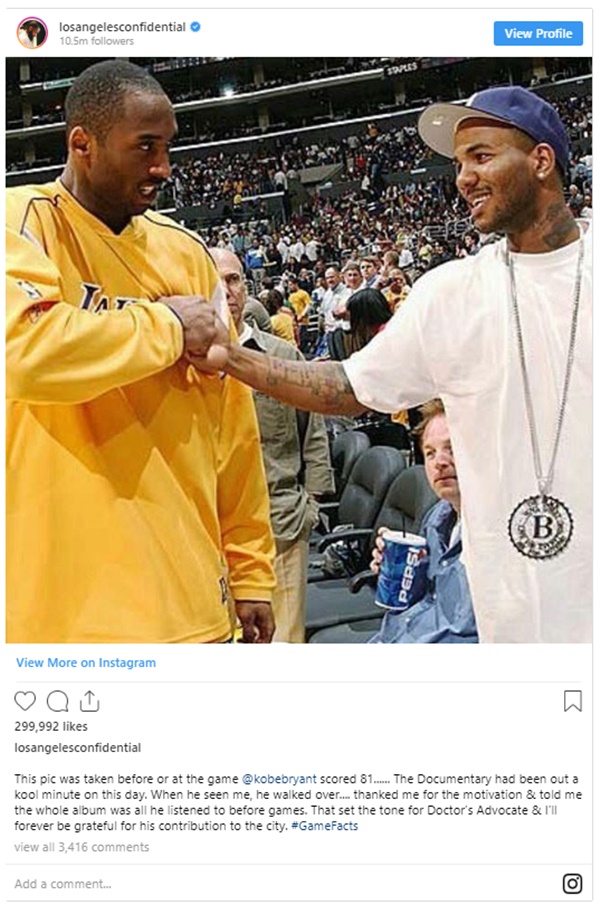 CelebNMusic247.com has the latest social media trend from Tuesday, and it was calling out rapper The Game for getting caught lying on Instagram.
Now we ain't saying The Game is having a Bow Wow moment, but here is why fans have been calling him out.
The Game posted a picture of him hugging Kobe, and explained that the image was taken shortly before Kobe scored 81 points – the single highest points total in more than 40 years of basketball.
Here's the post according to #GameFacts:
This pic was taken before or at the game @kobebryant scored 81…… The Documentary had been out a kool minute on this day. When he seen me, he walked over…. thanked me for the motivation & told me the whole album was all he listened to before games. That set the tone for Doctor's Advocate & I'll forever be grateful for his contribution to the city. #GameFacts
The only problem with the photo is that it turns out that the picture of them together was taken on April 11th, 2005.
Kobe's 81 points game was Jan 22, 2006. Bryant is seen in the photo below on his way on to the court.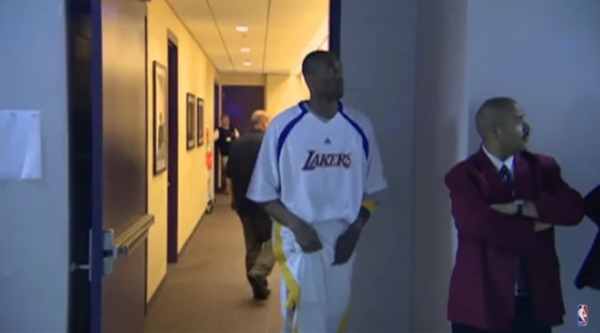 Isn't it funny how everyone is now a researcher and fact checker? Can we get the same people who are ready to jump all over the 39-year-old rapper and go after Trump for all his lies???
Too Bad #GAMEFACTS weren't actual #FACTS.
This is the latest in a series of public lies by The Game, where he's been exposed as telling falsities on social media.