Now that Jocelyn Savage is speaking out against the abuse she endured in Robert Kelly's mansion, one of R. Kelly's exes Halle Calhoun is dispelling Savage.
Chapters from Jocelyn Savage's story have been revealed this weekend, but R. Kelly's ex Halle Calhoun has something to say. Read on to see how Halle Calhoun Dispels Jocelyn Savage Story…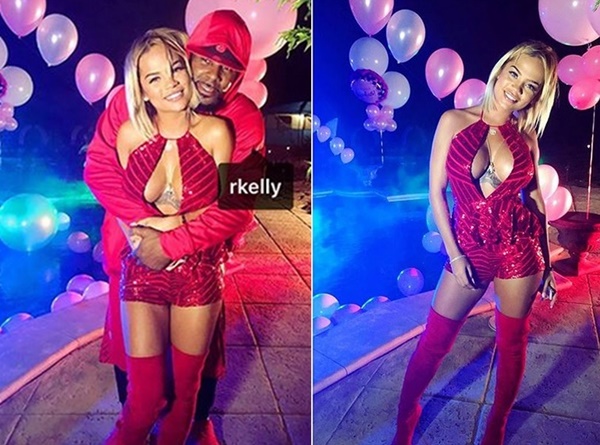 CelebNMusic247.com is now hearing from R. Kelly's ex Halle Calhoun is basically ready to counter-argue Savage's claims!
Halle Calhoun, Kellz ex-girlfriend apparently had something to say:
The things people do for money is just sad. I don't have sympathy …YOU HAD A CHOICE!!! Smh I just want the world to be smart at this point come onnnnnnnn. Goofy af!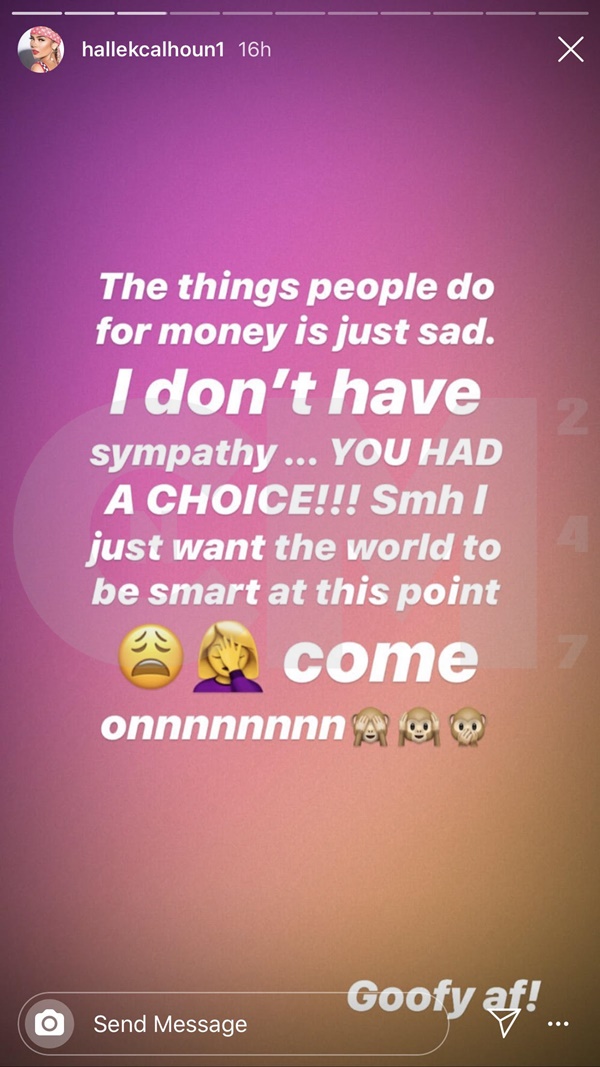 It was only a matter of time before someone who was close to R. Kelly spoke out against the claims his live-in "possibly" ex-girlfriend Joycelyn Savage has made.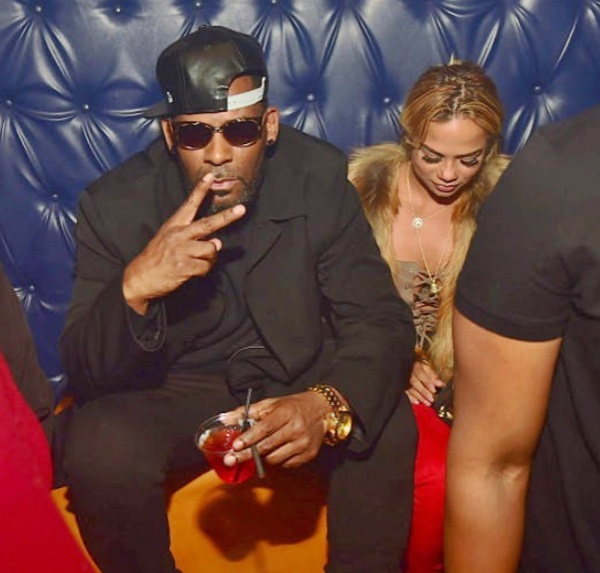 She is debunking Joceyln Savage's disturbing claims that Kellz forced her to have two abortions, having to drink his urine, getting peed on daily, and being denied sanitary napkins during menstruation.
The fact that Halle Calhoun is trying to diss Jocelyn's experiences with Kelly is uncalled for.
Do you believe what Joycelyn is saying is true or do you think this is all for money like Halle claims?
We NOT buy any of what she is saying since she appears to be a hip hop pass around chick.
Take a look at Halle featured in the YFN Lucci – All Night Long feat. Trey Songz video.