R. Kelly Charged With Bribery To Marry Aaliyah!
The king of R&B continues to be dethroned because his past is certainly coming back and biting him in the but. They say all dirt rises and apparently R. Kelly has a lot of dirt. Read on for details on R. Kelly charged for bribery of Fake ID for Aaliyah…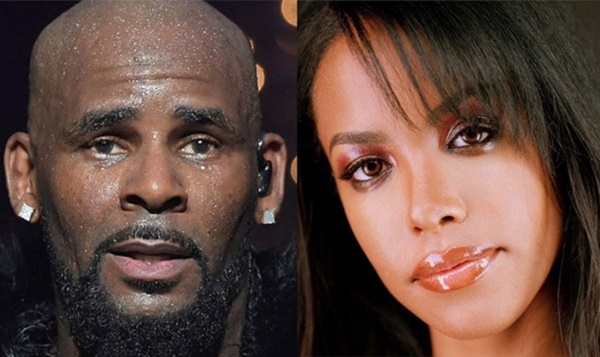 CelebNMusic247.com reports that a persistent question has dogged R. Kelly's two-decade music career and that was, "how was he able to legally marry the singer Aaliyah in 1994 when she was only 15 years old?"
What is up with the R. Kelly Bribery of the Aaliyah fake ID?
Well, it appears money talked!
Along with R. Kelly's existing racketeering indictment filed in New York against Mr. Kelly that accuses him of sexually exploiting underage girls and coercing them into illegal sexual activity.
On Thursday, federal prosecutors in Brooklyn accused Mr. Kelly of bribing an Illinois government employee on Aug. 30, 1994, in order to obtain a fake ID for Aaliyah, who's reportedly listed as Jane Doe #1 in court documents, back on Aug. 30, 1994, according to the indictment and a person familiar with the matter.
The details of the alleged R. Kelly Bribery of the Aaliyah fake ID are unclear, but R. Kelly reportedly told someone to vow to give money to "a public officer and public employee."
Jinkies!
The issue with the fake ID he obtained for Aaliyah was NOT used for her to drink, oh no, it was used to obtain a marriage license that listed her age as 18, the person familiar with the matter said. Their marriage was later annulled.
R. Kelly's lawyer Steven Greenberg said Thursday (Dec. 5) that the new indictment:
[It] does not appear to materially alter the landscape.
Another one of his lawyers, Douglas C. Anton, who's on the legal team for the New York case told NBC News the bribery charge is:
An absolute absurdity, backed by more innuendo and baseless accusations.
He added:
To think that the Federal Government has nothing better to do then go back 25 years and address a 'fake ID' charge makes their whole case weaker.
They are really stretching for evidence.
Who can forget this interview that has now been deleted? (Notice in the interview, Robert corrected Aaliyah to say they were "best friends."):
What do you think about the R. Kelly Bribery charges over the Aaliyah Fake ID?