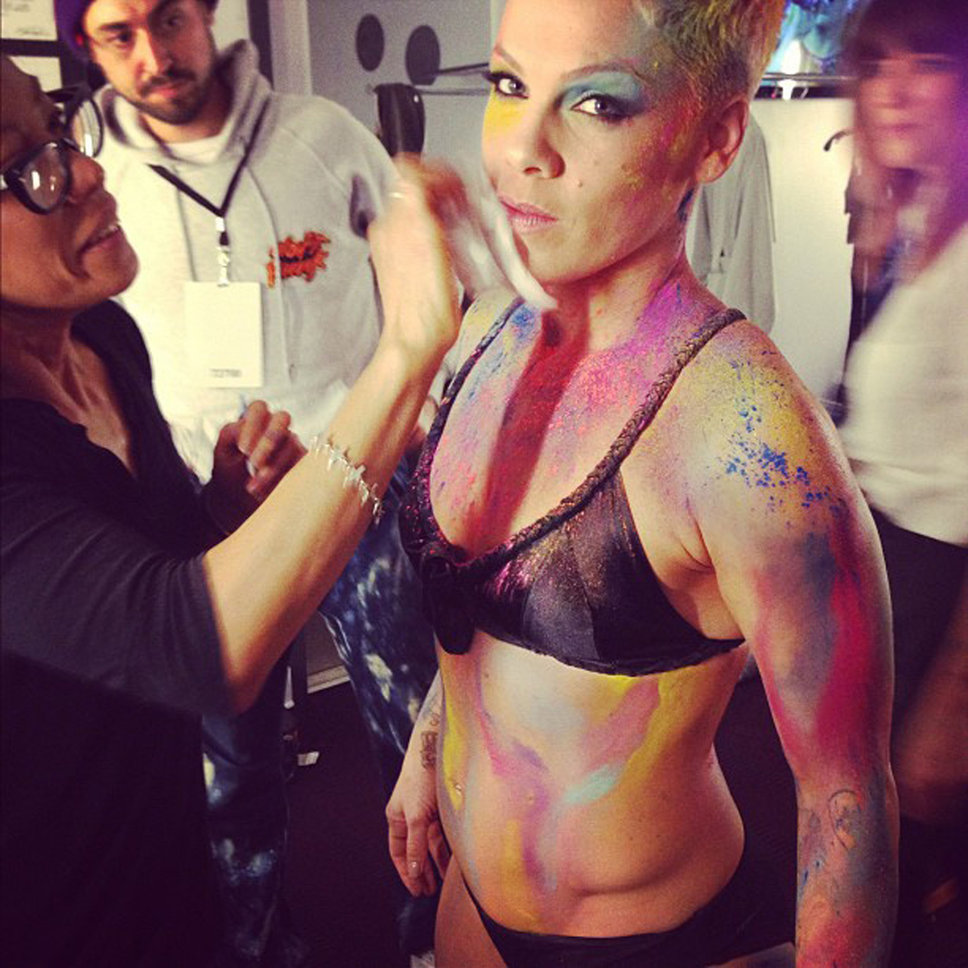 (CelebNMusic247-News) Pink Claps Back at Fans Over Daughter's First Biking Photos
Pnk claps back at followers who were far from impressed and took aim at Hart for not considering his daughter's safety – and the online remarks and tweets appears to have riled his wife.
She took to Twitter.com on Tuesday (29Oct13) to fight back, writing:
"If any of u have more experience on a bike than my husband, then I will listen to your opinions on how he should take my daughter for a ride."

"I can't promise I will care, but I will listen none the less."
But her tweets simply opened up a fan forum about biking safety with one fan firing back:
"Wait until she's 16 and let her decide for herself. Bikes are no joke!", which prompted an angry Pink to respond, "Yeah ok. I've never met you but that's great."
Another fan wrote:
"I wouldn't like the idea of a child so young being on a bike."
Which led Pink to shoot back:
"Then I don't recommend it for your child."
We say leave Pink and Carey Hart alone. It's their choice to do it and the photo is adorable.
What do you think?
Related articles