After she was done with her performance for New Year's Eve in Miami, she made sure to get wet N wild with her man Zoo Bang aka Kenneth Petty.
We previously reported on who Kenneth Petty is, but Nicki Minaj doesn't care because he is treating her like a Queen. Read on and wait until you see the toe sucking video…ladies OMG!!!
CelebNMusic247.com reports that Kenneth Petty, apparently worships the ground Nicki Minaj walks on, and he also seems to have a foot fetish.
Nicki kicked off her New Year's with a post sitting on her new man's lap saying:
BLESSINGS & A HAPPY NEW YEAR TO YOU ALL ??????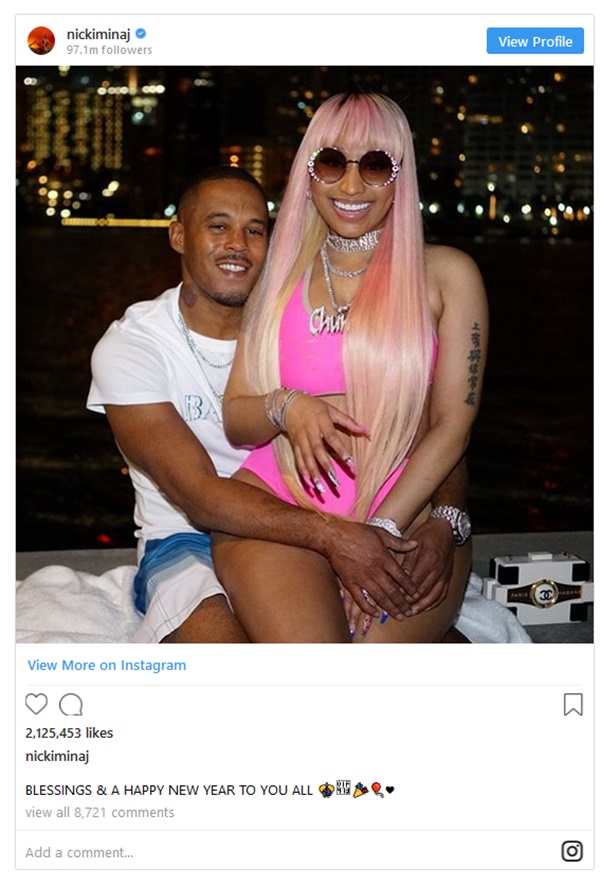 Nicki Minaj and Zoo Bang (Kenneth Petty) were spotted getting hot and heavy in a jacuzzi for New Year's. Talk about starting off 2019 with a bang, we can only guess this moment led to some hot and heavy bedroom activities.
Before she got her new bae to stand in full attention, Nicki Minaj to cause more controversy by posting a loved-up video with her controversial partner.
In the video, Nicki and Kenny are starting to get heated up in a jacuzzi. He is seen kissing her feet and then he is sucking on them. Ladies when a man does this the right way, he's getting it, right?
Kenneth seems to be pleasing Nicki and she is loving every moment as it's all conveniently caught on her cell phone.
The comments have been disabled for this post in particular, which actually makes sense. Fans have been very critical of Nicki's new relationship as they remain concerned about Petty's criminal history.
Fans have NOT been pleased with Zoo Bang's criminal past which we first posted and sent out to HNHH, TMZ, TJB and other major outlets who took the news from us and did not give us credit.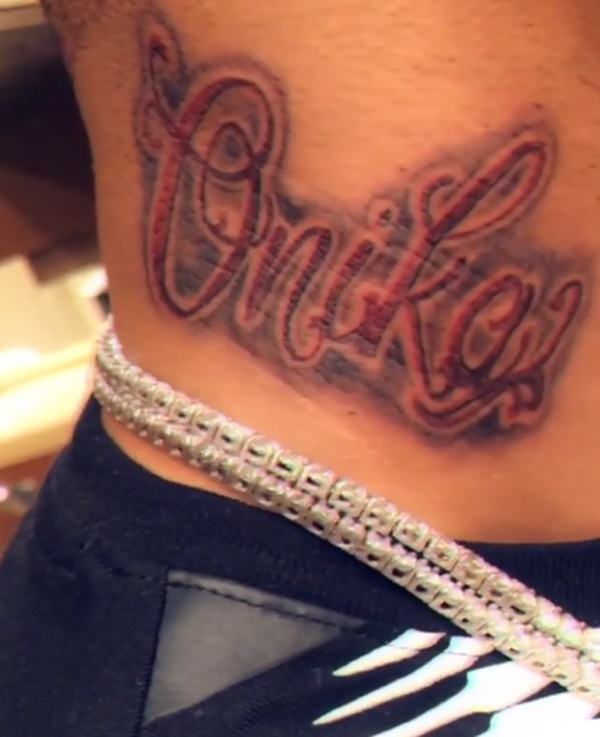 Nicki is head over heels for her thug lover. In December Zoo got Onika tatted on his neck.
She said:
He want me to be his wife- his MISSIS like SIPPI NOW.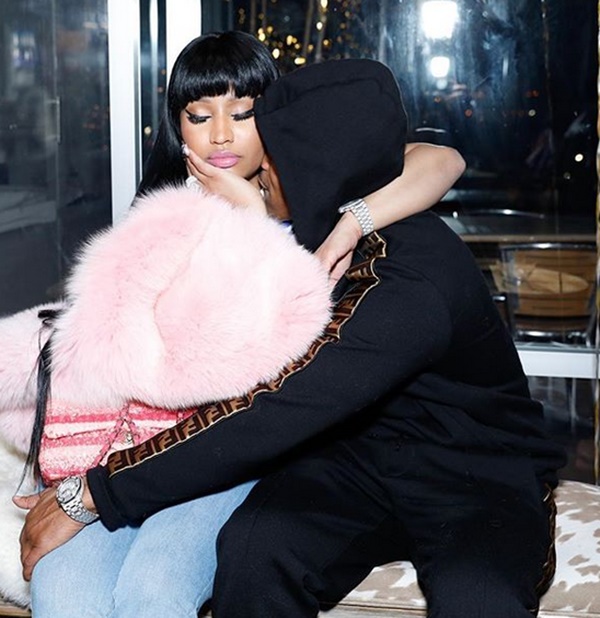 Her Barbz have been up in arms since she has linked up with him.