Miley Cyrus got her news Wednesday when he soon to be ex-husband Liam Hemsworth filed for divorce!
For some reason, Miley figured that Liam would have ever gone as far as divorce, but we get it. After being publicly humiliated and lied about in the press Liam Hemsworth was just done. Read on since Miley Shocked Liam Hemsworth. Did she think he wasn't gonna do it?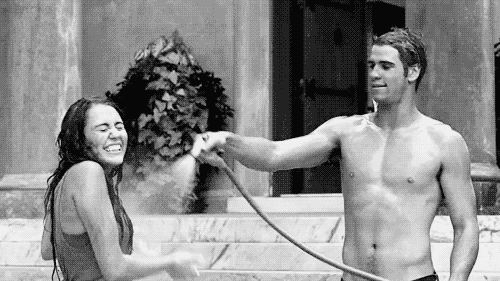 CelebNMusic247.com has the latest on the Miley Cyrus + Liam Hemsworth split that has resulted in divorce.
On Wednesday Liam Hemsworth officially filed for divorce from his wife of eight months, citing "irreconcilable differences." Liam also confirmed he hired El Lay divorce attorney Laura Wasser to represent him according to People.
What we have learned:
The divorce should be a smooth one thanks to a prenuptial agreement in place. There shouldn't be any drama over who gets what when it comes to money and property. It's unclear if their brood will spill into who gets which animal?
Of course, there are rumblings via a source who shared some tea with People about the pop star:
[Miley] didn't expect it and is a bit disappointed, but she is still doing well and has obviously moved on as well.
The insider continued:
What she and Liam had for a long time was very special. It's just hard for her to think that she will never have this again with Liam. There are really so many things that she loves about him.
It's only been 11 days since a rep for the Mother's Daughter songstress confirmed the separation in a statement:
Liam and Miley have agreed to separate at this time. Ever-evolving, changing as partners and individuals, they have decided this is what's best while they both focus on themselves and careers. They still remain dedicated parents to all of their animals they share while lovingly taking this time apart. Please respect their process and privacy.
According to a confidant Miley just wanted to do her thing right now with whoever and stay married to Liam. This way she can go back to him when she wants. It's very selfish on her part, but this is how she saw things.
The source said:
Miley is doing okay. It's a relief the [breakup] news is out publicly so she can live her life and focus on herself.
Liam has been the adult in all of this chaos, so maybe one day Miley will wake to realize she just F'd up big time with Liam. He needs a clean break,and a fresh start with someone worthy of his love.