Miley Cyrus may be a married woman, but that hasn't kept her from admitting she's 'very sexually attracted to women' while addressing her 'modern marriage to Liam Hemsworth.'
Find out why married woman Miley Cyrus is 'very sexually attracted to women' when she's hitched to hunk Liam Hemsworth. Read on to get the tea on why Miley Cyrus Does 'Not Represent a Gender'…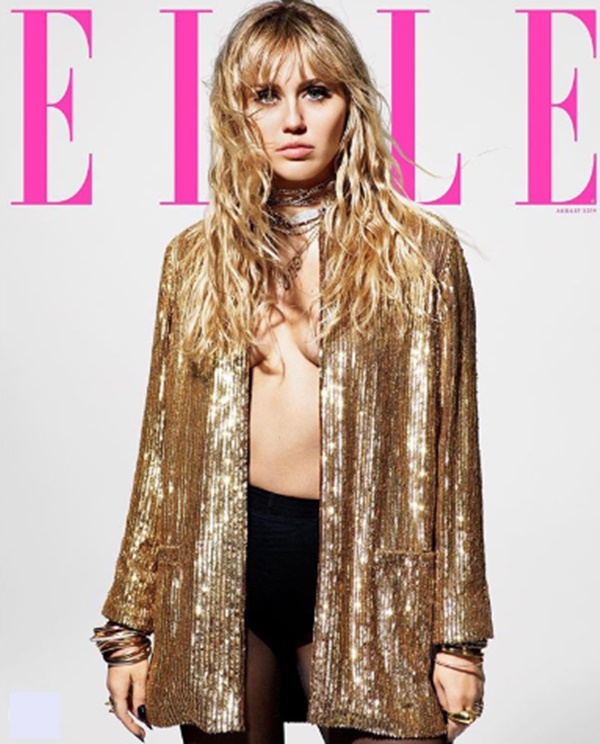 CelebNMusic247.com reports that Miley Cyrus revealed to Elle magazine about her "complex and unique" relationship with Liam Hemsworth, whom she tied the knot with seven months ago.
Miley Cyrus insists that she definitely doesn't "fit into a stereotypical wife role." She doesn't even "like that word" — you know, the "w" word, because of the ridiculous societal expectations it comes with.
She explained to ELLE why does 'Not Represent a Gender':
We're expected to keep the planet populated. And when that isn't a part of our plan or our purpose, there is so much judgment and anger that they try to make and change laws to force it upon you—even if you become pregnant in a violent situation… If you don't want children, people feel sorry for you, like you're a cold, heartless bitch who's not capable of love. Why are we trained that love means putting yourself second and those you love first? If you love yourself, then what? You come first.
On Miley and Liam Hemsworth marriage:
Miley also reveals Liam Hemsworth wants to have a litter of kids, like "15, maybe 20," but Cyrus won't even entertain kids until humanity treats Mother Nature correctly.
She notes:
We've been doing the same thing to the earth that we do to women. We just take and take and expect it to keep producing. And it's exhausted. It can't produce. We're getting handed a piece-of-s**t planet, and I refuse to hand that down to my child. Until I feel like my kid would live on earth with fish in the water, I'm not bringing in another person to deal with that.
Miley is more focused on promoting her seventh studio album that focuses on the divine feminine in everyone and everything.
Cyrus adds:
'She' does not represent a gender. She is not just a woman. 'She' doesn't refer to a vagina. She is a force of nature. She is power. She can be anything you want to be, therefore, she is everything. She is the super she. She is the she-ro. She is the She-E-O.
The "Wrecking Ball" singer said she'll continue to be a force of nature that plays by her own rules:
At this time of my life, I feel the most powerful I've ever felt. I like the way being sexual makes me feel, but I'm never performing for men. They shouldn't complement themselves to think that the decisions I'm making in my career would have anything to do with them getting pleasure. I don't think that because some guy thinks I'm hot he's going to buy my record. It doesn't help me.
What we learned is that Miley is a freak since she was caught throating Mike Will, according to Nicki Minaj…