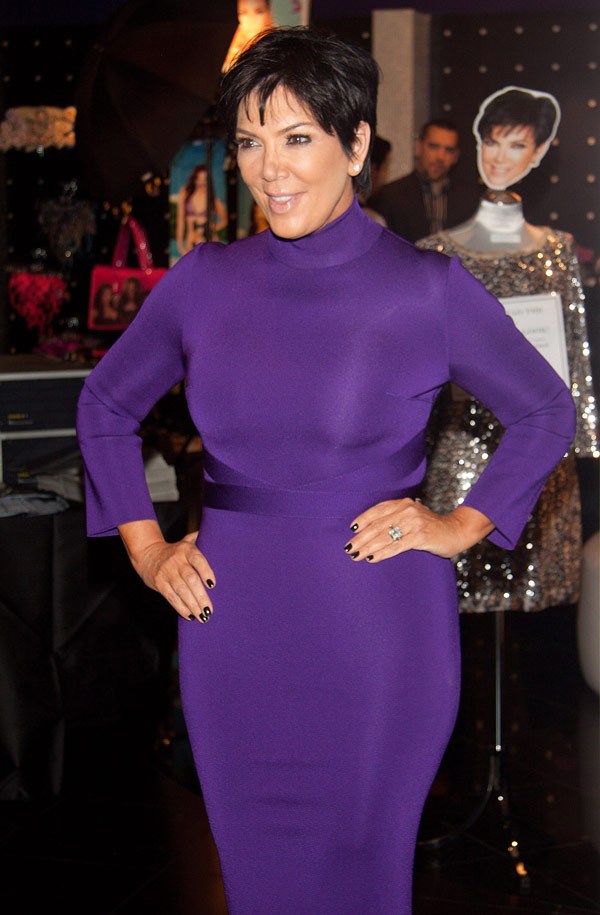 (CelebNMusic247-News) Kris Jenner Loves Baby North Name
Kim and Kanye West obviously stunned fans when they decided on naming their daughter North, but Kim's mom says she loves the name.
Although the celebrity couple was forced to clap back at critics over the baby's name, Kris Jenner, who many believe is trying to find the biggest bidder to reveal the firs baby pics too says she is delighted by that name after Kim explained the names meaning.
Kris told the ladies of The View; Elisabeth Hasselbeck, Joy Behar, Barbara Walters, Whoopi Goldberg and Sherri Shepherd that Kim says the name means the highest power.

We find that interesting, because we searched the name North and found out its normally a name for a boy and has been used for years. North is a word name that's long been used, albeit very quietly, a name with a certain purity and strength, according to Nameberry.

While a insider revealed to the Huffington Post that the name was more "inspirational than directional," it is meant to represent new heights.  Curiously, the person also elaborates that the "duo believes North is their highest point together as a couple" and that she represents a kind of "North Star" for them.

Like Jay and Bey's Blue Ivy, Kanye and Kim's daughter North West joins the unorthodox celebrity baby name club.

It seems to be a kind of new celebrity tradition that couples like Victoria and David Beckham (Brooklyn), Ashlee Simpson and Pete Wentz (Bronx), Gwyneth Paltrow and Chris Martin (Apple and Moses) have practiced well before Kimye.
North West was born five weeks early, on June 15 after doctors had to induce labor so Kim wouldn't stroke out. The daughter is a first child for Kardashian and West, who have been dating since 2012.
It's been rumored that Kanye bought Kim a pre-engagement ring, but some sources reveal that the ring is a thank you gift for having Ye's baby.