Kodak Black just got slapped with $500K in legal papers while he is still locked behind bars.
Get the latest details on Kodak Black, who is one step closer to being hit with a default judgment. Read on for more about Kodak Black SERVED With $500k Legal Papers …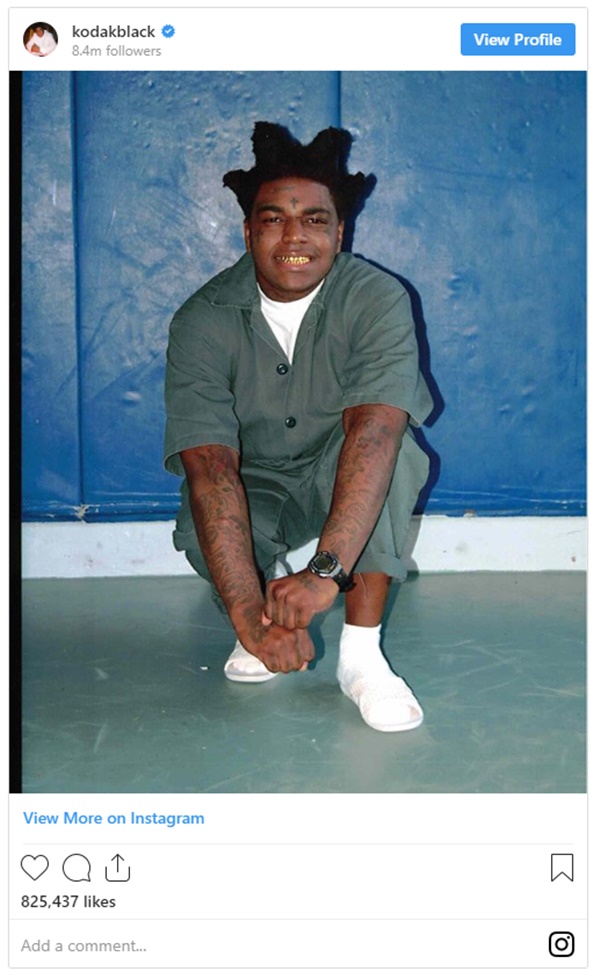 CelebNMusic247.com has learned that Kodak Black was just served with legal papers relating to a $500k lawsuit.
Here is what we've learned about Kodak Black SERVED:
Kodak was served with court documents on August 12 by concert promoter Nicholas Fitts, via court documents obtained by The Blast.

What is so crazy is that the process server was able to Kodak and simply hand them off at FDC Miami, the federal prison facility where Black is currently located.

Originally, Fitts sued the rapper accusing Kodak of blowing off multiple concerts despite having a signed deal.

Fitts lawsuit stems from concert dates from 2017. See, Kodak was contractually bound to perform on March 3, 2017, in New York, but he never showed up. He agreed to do a "makeup date" in April 2017 but pulled a second no-show.
Now that Fitts had the rapper served in prison, it allows him to get one step closer to obtain a default judgment, without the rapper ever showing up to court.