Jaguar Wright Says Bad Boy Mogul Got "Head" From Male Artist!
First, the tea spill on Mary J Blige, and now Jaguar Wright is EXPOSING another industry heavyweight.
According to Jaguar Wright R&B artist, Christopher Williams was practicing his mic skills on Diddy's throbbing member.
Ok, Ok, Jaguar Wright is on one these days because she is on a mission to EXPOSE who in the music industry are secretly gay. Read the latest tea from Jaguar Wright who says Bad Boy Mogul…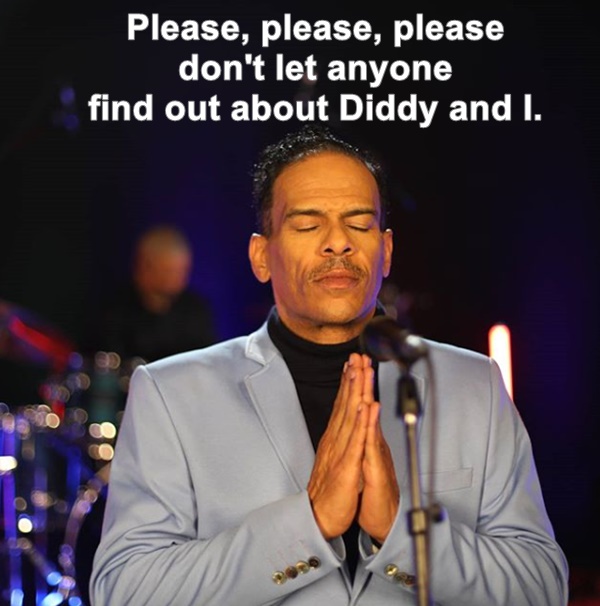 CelebnMusic247.com has yet another hot cup of tea spilling from R&B singer Jaguar Wright posted a video this morning claiming that legendary music mogul Sean "Diddy" Combs forced one of his 1990s male artists, R&B singer Christopher Williams to give him "head."
This latest allegation is WAY more explosive than the others and sounds off the wall.
Diddy Allegedly Made Christopher Williams 'Give Him Head'?
According to Jaguar, Christopher Williams and Diddy were allegedly secret gay lovers.
Reports claim Jaguar received this information from an unnamed "entertainment lawyer" who used to work for Diddy.
Jaguar claims that the female attorney walked in on Diddy, and Christopher appeared to be performing a sex act on his boss.
So far neither Diddy nor Christopher Williams has responded specifically to the allegation. But in the past, both men have said in past interviews that they are 100% straight.
Hip Hop RUMORS:
Back in the day, Wendy Williams exposed Diddy for the secret hand codes that rappers would take to let others in the industry know the tea.

Fingers down meant you're a bottom, up a top, and to the side means versatile. If you recall, Wendy got in hot water with some of the major players.

Now, Jaguar Wright, who has nothing to lose these days, is once again EXPOSING Bad Boy's Diddy, who has been said time and time again that he made a lot of his male artists sleep with him. This goes back to Day 26, Mase, and 112.
Maybe Jaguar is airing some much needed dirty laundry – she seems to be on a mission to out everyone in the industry.
Oh, girl, we also know who is and who isn't but it is NOT your place to do this.