Rapper, actor, and producer Ice Cube said goodbye to his friend and director John Singleton after news surfaced that the director had passed.
John Singleton was pronounced dead at 51 after his family made the difficult choice to take him of life support. Read on to see what Ice Cube said…
CelebNMusic247.com reports that the Friday creator and director Ice Cube who got his start in film thanks to Singleton said goodbye to a longtime friend John.
If you recall, it was Singleton who gave Cube his first acting gig in "Boyz n the Hood" while he was breaking away from NWA back in the early 90s.
Ice Cube released the emotional statement on John's passing, saying:
Thank you, John, for being my friend, brother, and mentor for 30 years. For believing in me when I was unsure of myself. Your passion for telling our stories from our point of view was more than an obsession, it was your mission in life.
Cube continues:
Your love for the black experience was contagious and I would never be the man I am without knowing you. On April 29, 1992 you were on TV warning the world what was to come. I'm sad today, cause on this April 29th who will warn the world what's to come. I love you and miss you already brother.
It's been 28 years since "Boyz n the Hood" hit the big screen in 91. It was also Cube's first major role in a film.
This past November, Singleton was congratulating Snoop on his star on the Hollywood Walk of Fame.
Singleton wrote
My brother Snoop getting his Star on the Hollywood Walk of Fame. Love seeing my LA family get recognized. This man changed pop culture I'm so many ways folks don't even know … Snoop has helped a generation of folks in music … sports, Film and TV. Congrats cuzz … you shining bright as always.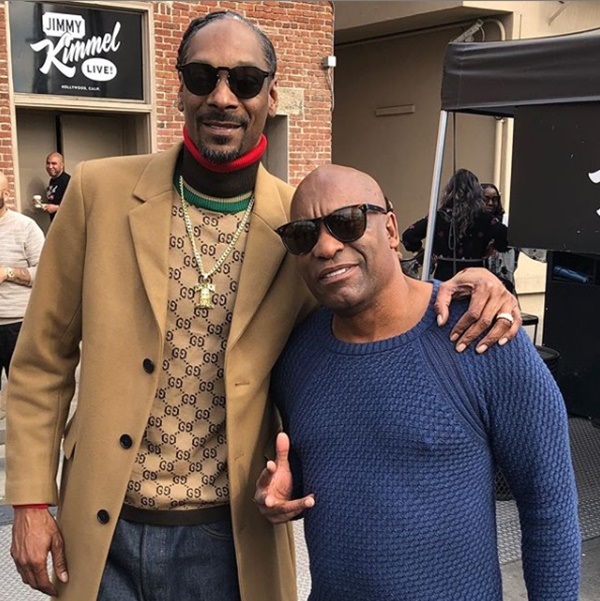 Time flies by so fast.