We previously told you that Tory Lanez took to social media about a problem with colorism in videos when it comes to dark-skinned women, but now the model is putting him on blast because as we said the scene does NOT exist in the video.
Continue on and get the tea on why Tory Lanez is in question for posting Colorism video for CLOUT…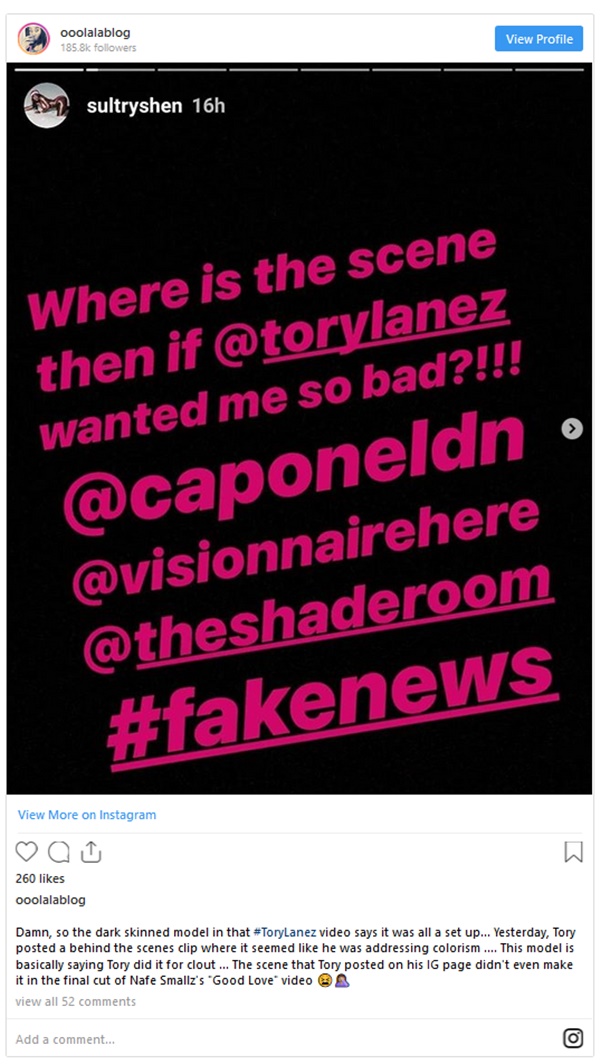 CelebNMusic247.com was questioning the same thing after we watched the Nefe Smallz "Good Love" video featuring Tory Lanez who was clearly upset that they removed the dark skinned model for a lighter skinned model for a scene in the video.
However, we also pointed out that the (white) director ended up quickly rushing by the dark-skinned model for a tight shot on Lanez after he demanded that she is put back in the frame.
We see what happened, but the dark-skinned model is still a bit upset since he made such a point about keeping her in the shot and posting on Instagram. #WTF
According to DJ Akademiks, a close pal of Lanez who was in support of Lanez colorism video is now saying that it didn't go down that way.
Akademiks wrote according to Complex:
The women who were in the #torylanez video and also the directors (Capone & Guise) are claiming it didn't go down the way Tory described it on Instagram
In addition, to Akademiks, another woman supports his statement:
One of the women in the video wrote that Lanez said to cut the video "to make it appear as if it had something to do with race."
Do you believe this or do you feel it is the directors trying to save face or are they trying to discredit Lanez for putting him on blast? See what is being said on social media about the video.