City Girls' JT Debunks Snorting Rumors!
JT, the other have of City Girls' is now responding to the rumors that she was on InstaLive doing the most. Read on to see how City Girls' JT addresses the snorting rumors…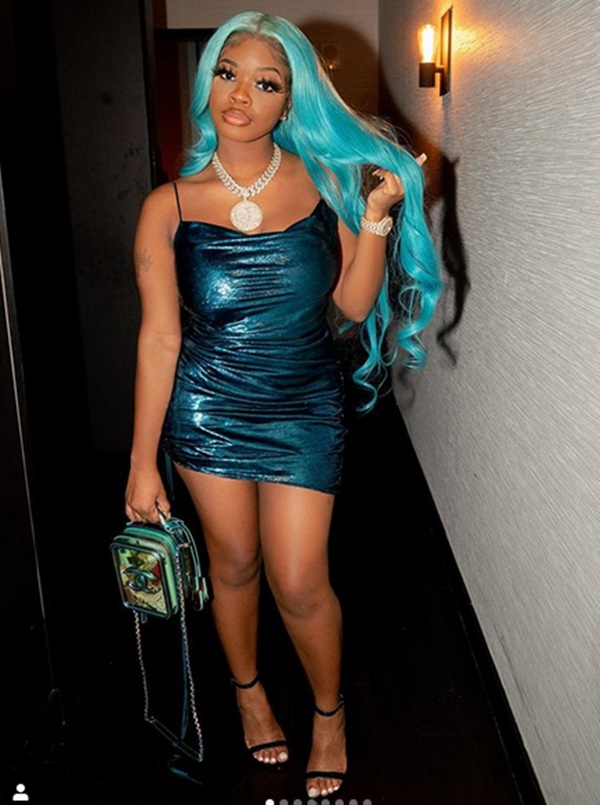 CelebNMusic247.com reports that JT, who was wearing oversized dark sunglasses was seen bending over a table making snorting sounds.
We previously reported that City Girls JT was seen doing the most on InstaLive.
See, a Twitter user called her out by asking if she was really snorting drugs.
Of course, JT whose real name is Jatavia Shakara Johnson clapped back.
She replied:
Is you pretty?
Then another pressed her saying:
Is that a yes or a no?
JT replied:
A hell no!
JT insisted she was drug-free. She currently lives in a halfway house under strict conditions including no-drug rules, left a sarcastic comment on The Neighborhood Talk.
She FIRED OFF saying:
Yeah, I'm gone go on live & do drugs when I get drug test faithfully in the halfway house.
The Miami native added:
That sound effect is on point thou. My mother was an addict I hate drugs I don't even smoke weed. I get upset about it too drugs ruined my childhood! ….y'all trolls better get TF! I'm not hating on nobody hustle but just because it's on a blog don't mean it's true. People have to feed they family but some sh*t got to stop!
The 18-year-old musician concluded:
Now back to me because social media ain't the place for the life stories but just know I'm drug-free & plan on being for the rest of my life!
JT was released from prison in October after a year-long jail stint for credit card fraud.