Former Empire star Jussie Smollett is NOT out of hot water just yet.
Nope, a Chicago judge refused to dismiss the city's lawsuit against Jussie Smollett and ruled Tuesday morning the case can go forward. It appears a Chicago judge wants Smollett to pay up. Read on…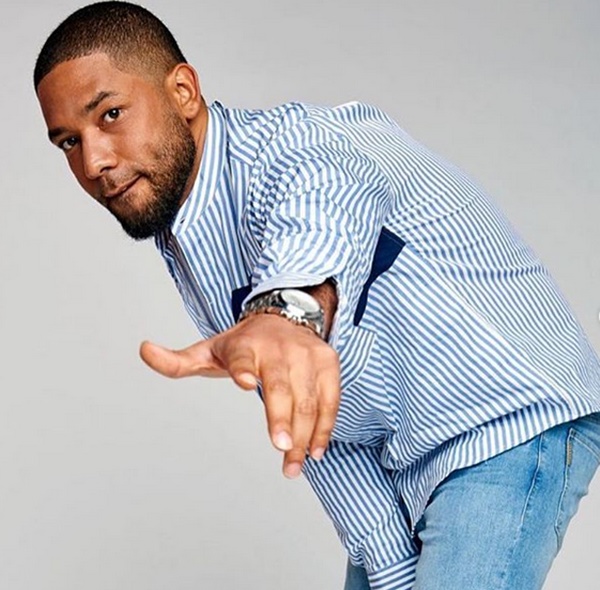 CelebNMusic247.com is hearing that the ruling from U.S. District Judge Virginia Kendall means the embattled "Empire" star might still have to cough up $130,000 in overtime expenses.
Chicago is still pissed that they've been stuck with this bill and Jussie Smollett has basically just walked away, but Kendall refuses to let that happen on her watch.
If you recall, the police department racked up investigating what they say was a bogus hate crime, and they want Jussie Smollett to pay up.
At the time, they believed Smollett when he told police back in January he was the victim of a racist and homophobic attack. That is when Chicago PD spared no expense looking for the actor's alleged attackers, which took hours of man time going through hours of surveillance video and interviewing dozens of witnesses.
When they realized he lied, they have been out for blood ever since.
Page Six reports:
Lawyers for the star filed a motion to dismiss the city's lawsuit last month calling it a "vindictive effort to prosecute charges" that were already dropped.

They argued that Smollett shouldn't have to reimburse the police department for nearly 1,900 hours in overtime costs because he couldn't have known the amount of time and money that would've went into investigating the alleged crime.

Kendall denied that motion Tuesday and ruled the case will proceed.
Thoughts?