After Miley Cyrus' very public split from her husband Liam Hemsworth she made it extremely public that she was dating Kaitlynn Carter.
Well, that was then, this is now, because Kaitlynn Carter is back to single since Miley Cyrus used her as a rebound to move on with her life and now Kaitlynn Carter posted a pic looking 'Too Thin' according to comments. Read on…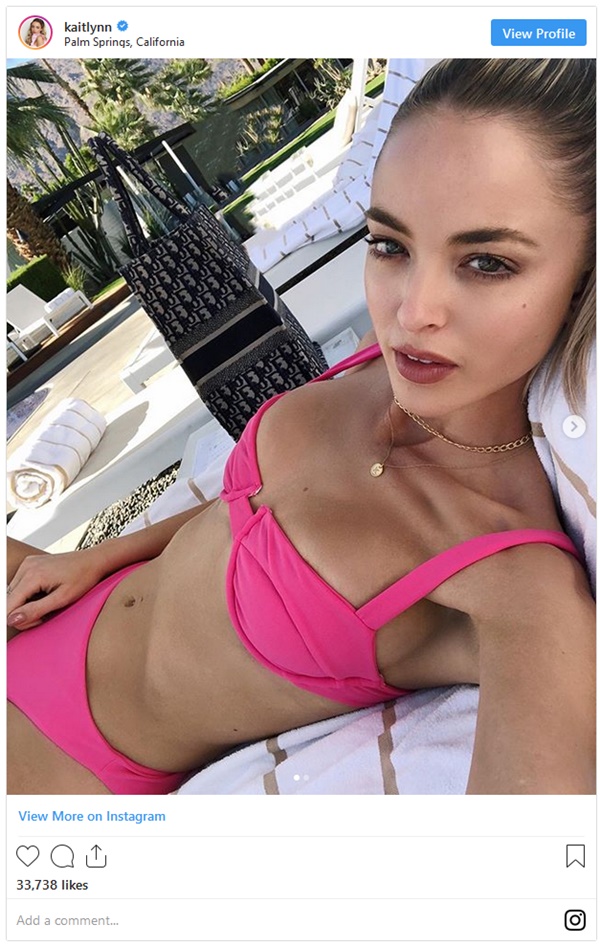 CelebNMusic247.com has the latest on 'Too Thin' Kaitlynn Carter who recently split from Brody Jenner as well as Miley Cyrus.
Kaitlynn Carter decided to post a selfie Tuesday on Instagram, and a fan immediately commented on Carter's frame, calling "The Hills: New Beginnings" star "too thin."
In case you were unaware Miley Cyrus and Kaitlynn Carter split after month-long romance and some serious PDAs around LA, NY and anywhere there was a camera.
Anyways, here is what happened.
A commenter wrote, according to Entertainment Tonight:
Oh, Kaitlynn, u look too thin r u ok you are so beautiful hope all is ok it was nice to see you healthy for a bit modeling it was normal it seems like the new norm is being shown as super-thin is only exceptional.
Carter, 31, later replied:
I mean I been through some s–t lately LOL.
She obviously knows that the commenter was speaking some truth because she didn't deny anything.
Hopefully, she feels better and puts on a couple of pounds before she blows away in the wind.
As for her ex Brody Jenner, his rep confirmed to Page Six that he and Carter had parted ways. Though he recently revealed that their breakup will play out on The Hills.