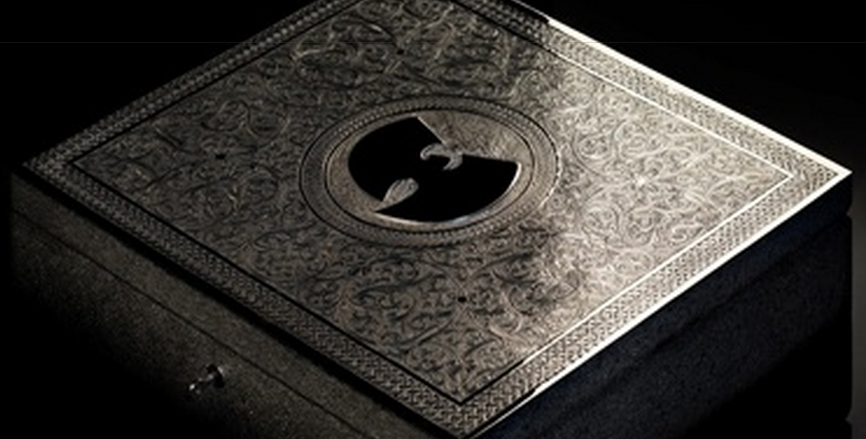 Wu-Tang Clan To Release Secret Million Dollar Album
Wu-Tang Clan make a big announcement today, they've worked in top secret over the past few years on a new album "The Wu– Once Upon A Time In Shaolin."
It appears that Wu-Tang is about to pull a Jay-Z and Beyonce releasing a game-changing respective album release strategy. CelebNMusic247.com has learned that Wu-Tang Clan will be one-upping the unorthodox strategy with plans of releasing just one copy of "The Wu– Once Upon A Time In Shaolin" album for $1 million dollars.
It appears as though during the time they were working on and discussing the reunion album, the Wu was secretly working on the "secret" album after Wu-Tang ran with that #newrules hashtag, and will create just one copy of this album.
Over the past few years, The Clan has ecording this album in top secret. n the course of the past three months, a British-Moroccan artist by the name of Yahya (whose work is often commissioned by royal families and the elite of this world) has made a hand-crafted container to hold the double disc LP.
RZA spoke to Forbes about the ambitious endeavor:
"We're about to sell an album like nobody else sold it before. We're about to put out a piece of art like nobody else has done in the history of [modern] music. We're making a single-sale collector's item. This is like somebody having the scepter of an Egyptian king."
As for Touring, CelebNMusic247.com has found out that the Wu-Tang Clan plan on taking this secret album on not-your-average-tour: it'll visit museums, galleries and festivals across the country, and like any art exhibition, there will be a cost to attend, likely between $30-$50. Once the visitors go through heavy security to make sure no recording devices are smuggled in, they'll be able to listen to the 128-minute album through headphones provided by the venue, as an extra precaution. As the producer says, "One leak of this thing nullifies the entire concept."
The album will only become for sale (in the millions) once the tour runs it course. It may be a private citizen or a large company that will purchase it, either option is open.
RZA adds:
"The idea that music is art has been something we advocated for years. And yet its doesn't receive the same treatment as art in the sense of the value of what it is, especially nowadays when it's been devalued and diminished to almost the point that it has to be given away for free."

"The music industry is in crisis. Creativity has become disposable and value has been stripped out," the crew writes. "Mass production and content saturation have devalued both our experience of music and our ability to establish its value. Industrial production and digital reproduction have failed. The intrinsic value of music has been reduced to zero. Contemporary art is worth millions by virtue of its exclusivity. This album is a piece of contemporary art."

The album shouldn't be confused with the long-gestating A Better Tomorrow, the Wu's 20th anniversary LP which, according to a recent profile of the rap group on Grantland, is far from coming together in the near future.