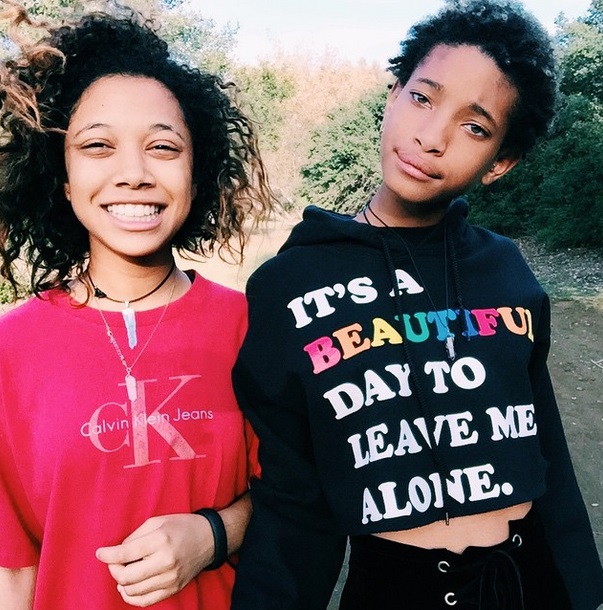 Wait, Wha-a-at? It appears that Will and Jada Pinket Smith's daughter Willow  Smith Post Topless Photo to stir up controversy on social media.
The former "Whip My Hair" singer has whipped up some controversy since she is only 14-year-old with the artsy shirt. It had some followers taking a second look in shock, until they realized that the nudity in the photo isn't Willow's, rather it's an image on her vintage Jean Paul Gaultier shirt.
The position of the nude image on the sweater is clearly intended to make it look, at first glance, as if the were naked – or possibly wearing intricate body paint. But in reality, the underage singer wasn't showing any skin at all.
[rpi]
This hasn't stopped people from freaking out about the photo. The backlash against the post was strong enough to prompt Willow to delete the photo from her account, but the image has since been reposted by several accounts.
Let us not forget the photo that put people onto Willow IG in the first place after she posted a photo of herself, then 13, lying in bed with a shirtless 20-year-old actor, Moises Arias, back in May 2014.
We guess Willow NEEDED to strike up some headlines for 2015!
Willow, now 14, once again makes it clear that she knows how to push people's buttons and make a statement. With this "topless" Instagram post, it seems like she's just interested in seeing what happens when she pokes the bee hive of internet outrage with a stick.
Take a look: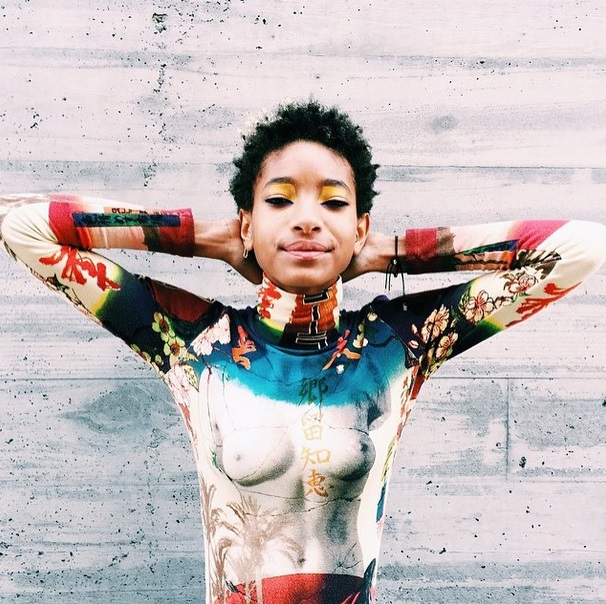 Take that social media! Blah Blah Bang! It's fashion!
Related articles