Will Smith Gets Teeth Knocked Out By Jason Derulo!
Smith and Jason Derulo are back at it on Instagram's latest Reels feature.
Will and Derulo teamed up yet again this time showing off their golfing skills. Things go completely wrong and Will loses his teeth. Continue on to watch Will Smith getting his teeth knocked out…
View this post on Instagram
CelebnMusic247.com reports on Sunday Will Smith posted a video of himself coaching Jason Derulo on setting up his swing, and things go way wrong.
The 30-year-old Jason Derulo ends up cocking the golf club back too early clobbering Will Smith in the teeth.
Smith didn't get to finish his statement NOT to swing yet. Derulo swings and BLAM Will Smith take the club to the teeth.
Will falls to the floor, with his hand over his mouth as Jason Derulo tries to escape hastily, but not before Will gets his revenge. Will says he just needs "one swing" and goes to retrieve his driver club and the video cuts with Will taking a swing at Jason.
The 'Bad Boys 4 Life' star posted his response on Twitter, saying: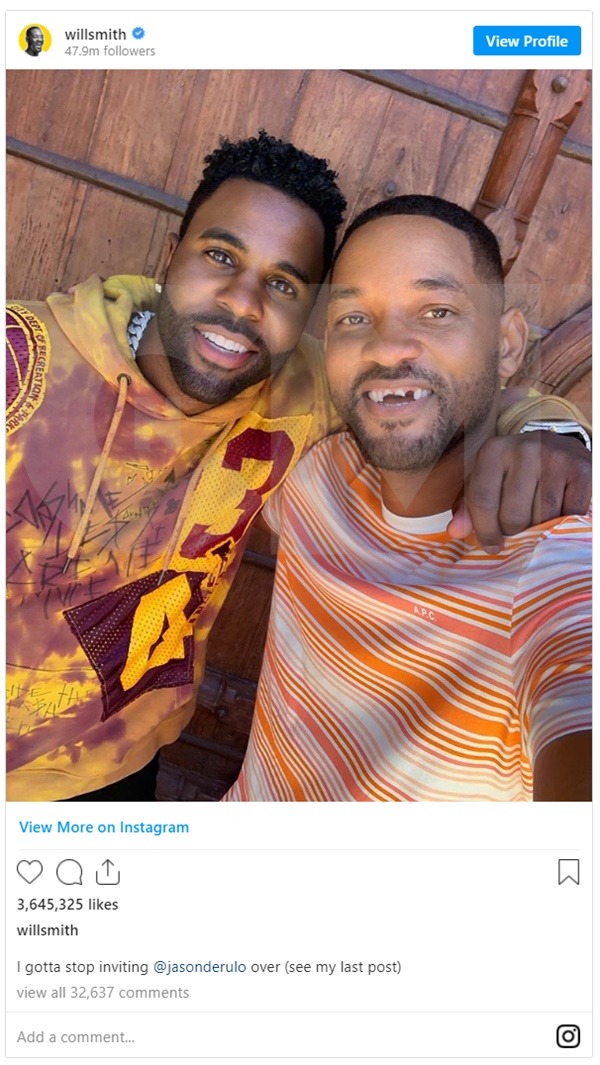 Smith is looking for a Bel-Air Athletics sweater to wear, sniffs it, and smells the fabric softener and proceeds to throw it on a table. The sweater turns into Jason Derulo who is clearly hurt after hitting the table.
Jason must have a thing for shattering smiles because he did the same bit back in May on TikTok.
Do you remember this video of Derulo?
View this post on Instagram
Its a far cry from Jason's revealing underwear post the got pulled down this year.