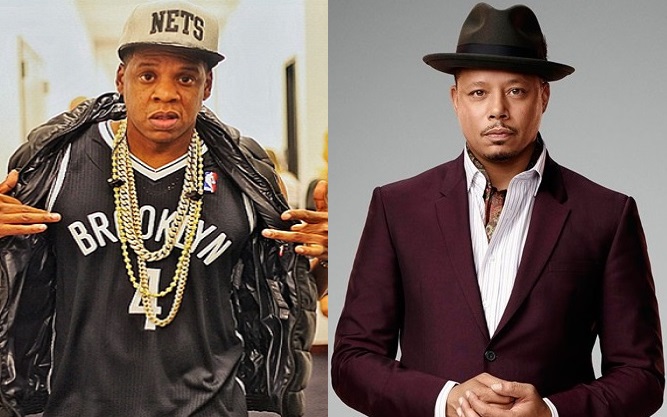 Why Lucious Lyon's Is Compared To Jay Z
You might say they need to stop doing comparisons when its comes to Empire and the Roc Nation leader, but here is Why Lucious Lyon's Is Compared To Jay Z.
CelebNMusic247.com has learned some interesting news on Empire's Lucious Lyons and who the character is loosely based upon. Last week we learned that Jamal Lyon, played by the talented Jussie Smollett is a telling of Lee Daniels childhood and his relationship with his father. Smollett revealed that he was honored to be a part of Empire as well as tell Daniels real life inspired stories in the series. Jussie also revealed that he learns from Daniels everyday and that he looks up to Lee as a mentor.
As for Lucious Lyons?
Well his character is another beast, or should we say music mogul who is one of the three kings of New York when it comes to hip hop empires.

When it comes to snitching, we know Lucious would rather you rot in hell, but when it comes to the inspirations and influencers for the character of Empire, on main man comes to mind, and that's Jay Z, born Shawn Carter.

– According to Empire writer Danny Strong, he revealed that Lucious' story is based loosely off of Jay Z's.

– Lee Daniels and company played into these Lucious-Jay comparisons in Season 2 Episode 2 via Cookie, who told son Hakeem that his father, Lucious, and Jay built their careers in similar ways.

Those are the only two actual comparisons that can actually be made, unless Hakeem was to be playing a young Hov, but we think not.
Why do we say that is the only Lucious Lyons/Jay Z comparison?
This season Lucious song "Snitch Bitch" is nowhere near the quality or masterfulness of a Jay Z song.

If Lucious character sticks to running the Empire, then sure, but the series is really focusing on the music this season which is re-birthing Timbaland's producing skills.  It's a been a long road for Tim since the death of Aaliyah, but we are happy that he's back to making great music.

Now all Empire needs is Missy Elliott to step into frame and bring back the "he he he he how" lyrics.
What do you think?
Do you feel Lucious Lyons and Jay Z are the same person?