Walmart Accused of Steeling Ice Cream Flavors From Black Owned Business!
If you didn't know about Creamalicious, now you know!
Apparently this is not the first time that Walmart has been jacking flavor profiles from Creamalicious for their "Great Values" brand of ice cream. If you didn't know, now you do…Walmart Steeling Ice Cream Flavors…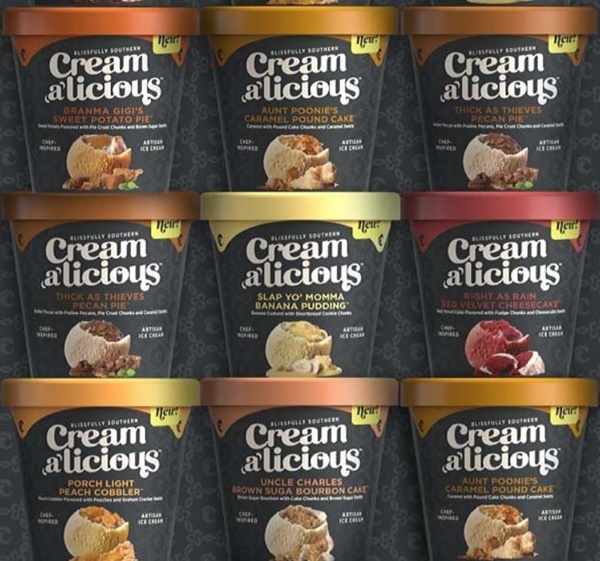 CelebnMusic247.com has learned via social media that Walmart has been steeling different flavors from a black owned ice cream business to broaden their frozen delights to a black consumer.
We previously reported that Walmart received heavy backlash for their Juneteenth ice cream which was a swirl of Red Velvet Cake and Cheesecake, which is also a flavor from black owned business Creamalicious which is sold at Target. Many fans of Creamalicious has called out Walmart for months, but when the conglomerate tried to capitalize on Juneteenth, everyone went in on them.
Walmart steeling flavors for their ice cream and then trying to profit off of a holiday that celebrates the end of slavery is wrong. Just like Kim, Walmart is also guilty of cultural appropriation.
Kim Kardashian Kimono was Cultural Appropriation
This is as bad as the time Kim Kardashain thought she could capitalize on the word Kimono. She had no right to do that, but once again she crossed the line which was cultural appropriation. Kim tried to clean it up saying "I understand and have deep respect for the significance of the kimono in Japanese culture."
Kim quickly offended the Japanese culture trying to make self gain off another culture. This is where stay in your lane needs to be followed.
Here is what was said at the time: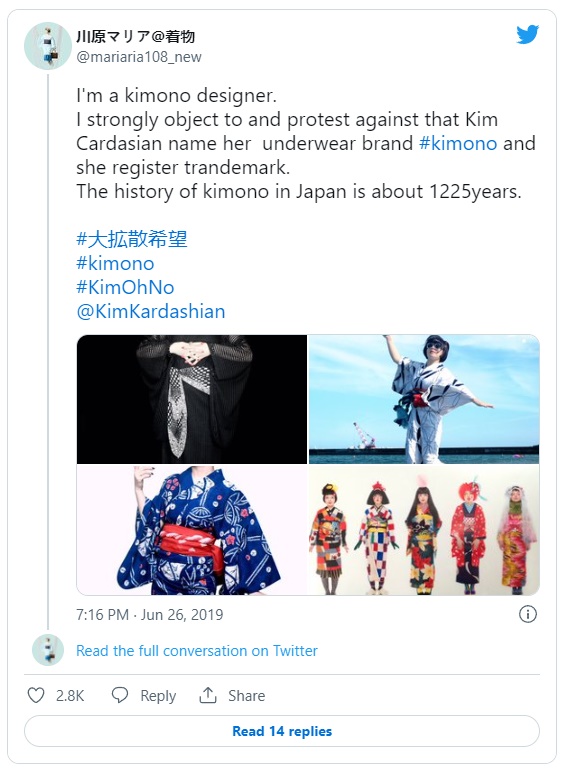 Walmart is doing the same thing as Kim Kardashian, and they finally got BUSTED!
Here is what is being said on Twitter thanks to A is for Afro, who wrote:
Walmart literally saw a successful small Black business and thought they could get away with stealing their flavor and re-branding it for Juneteenth.
Anyways, Creamalicious is available at Target.
I took these pics back in March they've been ripping her off for months now. ? #creamalicious #juneteenthicecream pic.twitter.com/dlGxjW8JQt

— M Y K A L (@DigitalMyk) May 23, 2022
But that is NOT all, another user pointed out that Walmart has been doing this for months.
In May of 2021 Creamalicious made their announcement since their creamy ice cream delights were swiftly moving up in the dessert world. The company was founded by Liz Rogers, who serves as the company's president and executive chef, according to a Facebook post. Back in March, Evan Fay tagged Gianna Fay in a message announcing their partnership with a premium ice cream brand that takes Southern-inspired desserts and infuses them into ice cream. Evan also mentioned that Creamalicious is one of the first Black-owned ice cream brands in mass production to be sold nationwide.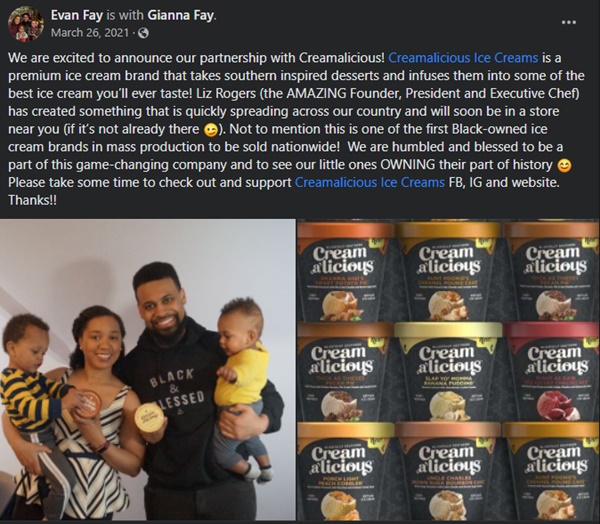 Here is what one woman announced on Twitter:
I will be buying this black-owned business' Creamalicious ice-cream to celebrate #juneteenthicecream because @Walmart pays their employees slave wages which means they need to be on food stamps to feed their families. On #Juneteenth shop at and support black businesses. https://t.co/e44N0wsel1

— Sonya Dunne (@_sonyadunne) May 24, 2022