Wack 100 Allegedly Tried Extorting Lauren London After Nipsey Died!
So, yesterday CelebnMusic247.com got word that Wack 100 was claiming that he had in his possession a sex video of Nipsey Hussle doing some alleged gay things…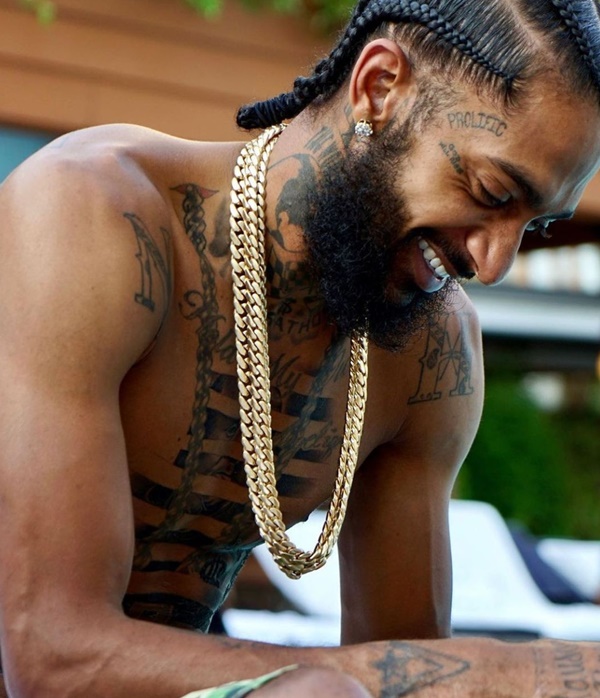 CelebnMusic247.com reported Monday that hip hop blogger Hassan Campbell leaked audio where Wack can be heard saying the following about Nipsey, "Nipsey got gay sh*t on him . . . we got all the footage."
Wack continues saying that Nipsey:
Paid a n–ga to f–k his babys mama with him.
The full context of the audio wasn't available, and it was not clear whether the baby's mama that Wack was referring to was actress Lauren London, or some other woman. It's also not clear whether what Wack was saying is true as there is no supporting evidence other than alleged statements made during the interview.
Hassan Campbell, the blogger who leaked the audio, claiming that Wack allegedly told him that Nipsey was also allegedly doing graphic gay acts in the video.
Today we are getting more intel that alleges that Cash Jones, best known as Wack 100 continued to try and allegedly extort 30% of all Nipsey estate earnings, royalties from his music and anything Nipsey Hussle.
As we go deeper down the rabbit hole in the music industry, it's not as cool and pretty as it appears in the videos. See, hip hop has a dark side that many fans have no clue about.
According to Campell, Big U and Wack 100 had a tape of Nipsey Hussle and another man having sex with Nip's baby mama Lauren London. Things get spicy between Nip and the other man in the tape.

After Nip passed, Campell says Big U and Wack 100 tried to use the tape to #extort London for 30 percent of Nip's estate. Campbell says he only knows about the tape because he overheard Big U and Wack speaking about it out on a three-way call that they didn't realize he was on.

Campbell played a clip of Wack 100 talking about the tape. Wack claims he's keeping the tape safe. But Campbell suggests Wack was in on the plot to extort London after Nipsey died.
View this post on Instagram
Wow…SMH!!!