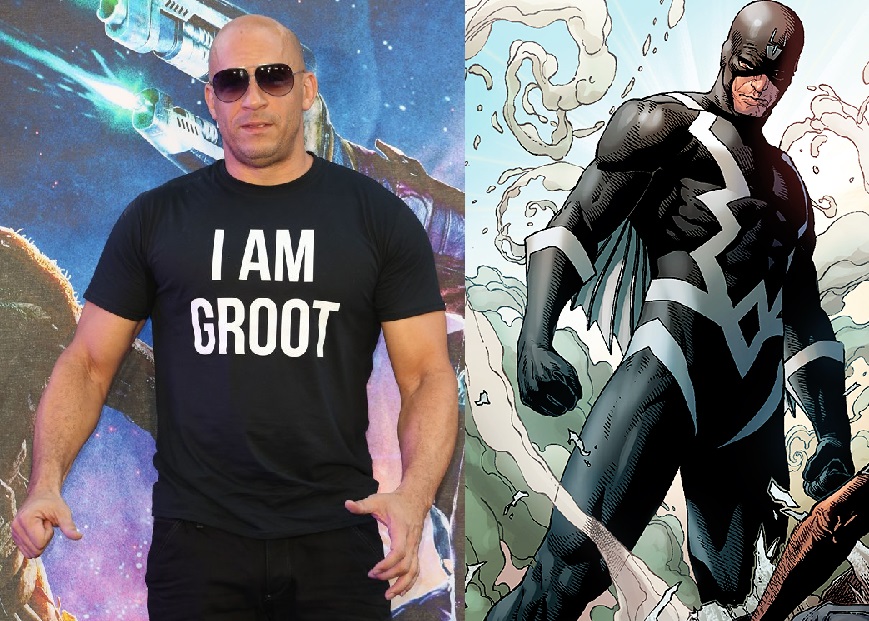 Vin Diesel Joining Marvel's InHumans As Black Bolt ???
Despite the Inhumans RUMORS, while promoting "The Last Witch Hunter" at New York Comic Con, Vin Diesel may have let slip a new clue, that Vin Diesel Joining Marvel's InHumans As Black Bolt ?
That is what CelebNMusic247.com is hearing among the many reports that Marvel's Inhumans has been cancelled.
First off, there is NO confirmation that the news of Marvel's Inhumans being cancelled and there is no reports that its a cover up.
Here is what we just heard via ComicBookMovie:
As many of you predicted, it seems the Inhuman Royal Family is still on course to make its scheduled cinematic debut as part of Marvel's ever-expanding Phase Three slate, despite yesterday's report that studio had scrapped the 2019 project.

HitFix's Drew McWeeny and Birth.Movies.Death's Devin Faraci, who both indicate that Black Bolt and his Inhuman Royal Family are still coming to theaters as previously announced. Faraci took to Twitter to reveal that he spoke with one of his Marvel sources who told him that "If Inhumans was canceled, no one would be more surprised than Marvel Studios." Meanwhile, McWeeny "went directly to an unimpeachable source" who told him that "there are certain elements of the "Inhumans" universe that have been declared off-limits to the "S.H.I.E.L.D." people as a result" of Marvel Studios still developing the movie.

Therefore, unless you see Black Bolt, Medusa, or any of the other Inhuman Royal Family members on the small-screen, expect Inhumans to open in theaters on July 12, 2019.
Then we got this great news, thanks to Vin Diesel slipping up at the "The Last Witch Hunter" at New York Comic Con about his long-rumored second Marvel Studios gig.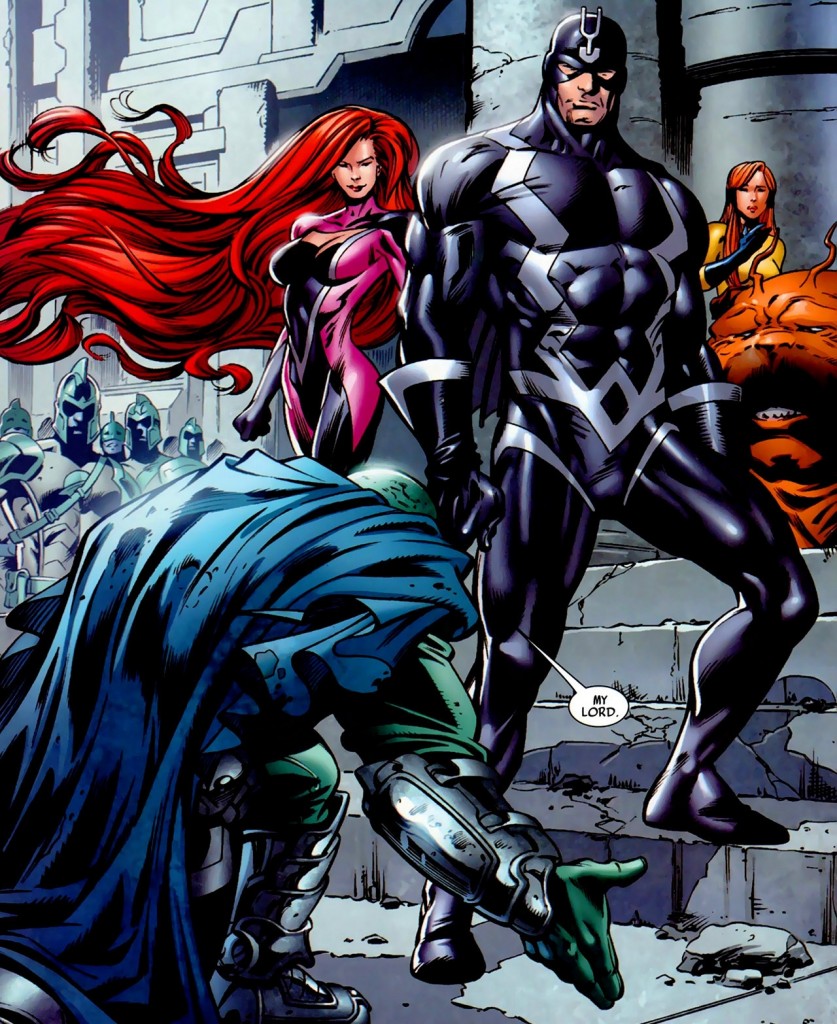 [rpi]
Speaking with io9, the "Fast and Furious" star explained that even though he's a member of the "Guardians of the Galaxy" cast, there's no reason he can't take on another Marvel role. After all, he's not actually seen on screen as Groot, since the character is completely computer generated.
"We've heard a lot of talk about Marvel wanting to have me play a character that doesn't have my voice," the actor said. "So my voice is used for Groot and my presence is used for the other character."

The statement lines up nicely with long-standing rumors that the studio has been in talks with Diesel to join the cast of "Inhumans," a movie that would most likely feature the character of Back Bolt. In the comics, Black Bolt is the king of the Inhumans, and has the power to destroy an entire city by uttering a single word. Due to this, the character is largely mute, save for the rare occasion when he is forced to display his power — in short, a description that would sync up with Diesel's words quite nicely.
Basically, if Vin Diesel joins Marvel's Inhumans he will be playing the role of Back Bolt, the king of the Inhumans.
We hope the slip up is true, because Vin would be a great Black Bolt in Marvel's "Inhumans."
"The Last Witch Hunter" arrives in theaters October 23. Marvel's "Inhumans" is slated for theatrical release July 12, 2019. Marvel confirmed that Inhumans was still coming and there is NO WORD of cancellation.
UPDATE: We might have spoke to soon, because it seems Inhumans is up in the air, which means that there is conflicts in all the reports being posted throughout the media.
According to Bleeding Cool, the site that first reported on those Fantastic Four behind the scenes troubles, something which was scoffed at by a number of other sites at the time – have expanded on their recent report about Inhumans with a troubling new update.

Their film and comic book sources have apparently reached out to them about their claims, with one telling them that Inhumans was only announced as part of Phase 3 on the isistence of CEO Isaac Perlmutter.

In return, Kevin Feige was able to give the green light to his own pet projects, Black Panther and Captain Marvel, but now that he's reporting directly to Disney, which seems that the plan is apparently to "de-prioritise it. Let it fall down the soldiers until, eventually, it's said that they could never find the right people for it."
Is there validity to this new founding news, or is it just part of the confusion.
Did Vind Diesel spill the beans on playing Black Bolt in the upcoming Marvel movie inHumans?
We will keep you posted….
What do you think?