Van Helsing Reboot On The Way!!!
Thanks to writers Jon Spaihts (Prometheus) and Eric Heisserer (The Thing) a new Van Helsing Reboot On The Way continuing Universal's interest in their classic monsters films.
The movie that touches on all of Universal's monster of yesteryear like Dracula, Frankenstein, Jackal and Hyde, and the Werewolf will be getting a facelift CelebNMusic247.com has learned.
Variety has revealed that Alex Kurtzman and Chris Moran will be producing the updated version of Van Helsing. In addition Spaihts is also writing Universal's new adaptation of The Mummy and the apparent plan is that all of these new takes on the classic monster movies will be in an interconnected universe, with each film having something to do with the others.

At this point there is no release date or general window has been given for this film.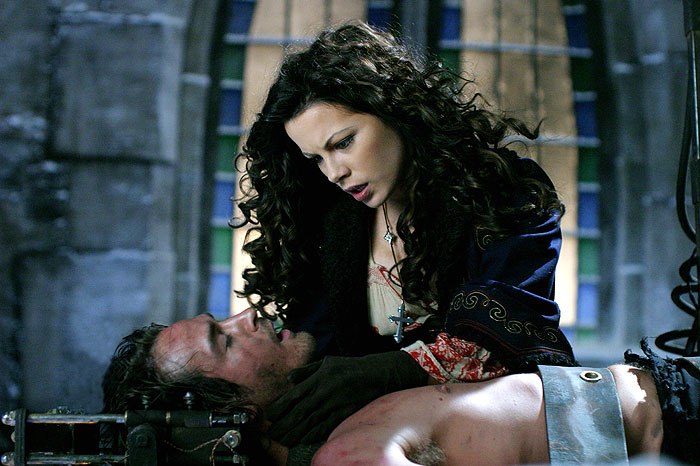 [rpi]
And before you confuse this with SyFy's small screen adaptation…this is NOT that – the Van Helsing Reboot we are talking about will be heading to the big screen.
As for the SyFy adaptions the network has ordered 13-episode from Nomadic Pictures ("Fargo," "Hell On Wheels").
CelebNMusic247.com has this report via Bloody-Disgusting:
Neil LaBute serves as writer/showrunner on the drama, a new take on the Dracula myth.

"Van Helsing," which begins production in January 2016 in Vancouver, BC for a fall 2016 premiere, "centers on Vanessa Helsing, the daughter of famous vampire hunter and Dracula nemesis Abraham Van Helsing. She is resurrected five years in the future to find out that vampires have taken over the world and that she possesses unique power over them. She is humanity's last hope to lead an offensive to take back what has been lost."

"'Van Helsing' represents a new mythology in sci-fi by challenging traditional vampire rules," said Chad Oakes, Co-Chairman of Calgary-based Nomadic Pictures. "The series is unique in exploring a world completely dominated by vampires, while the human characters have to learn the importance of working together to ensure their survival."
The original 2004 film saw Hugh Jackman in the title role and was an action adventure film with dashes of horror thrown in.
What do you think of a Van Helsing Reboot On The Way?